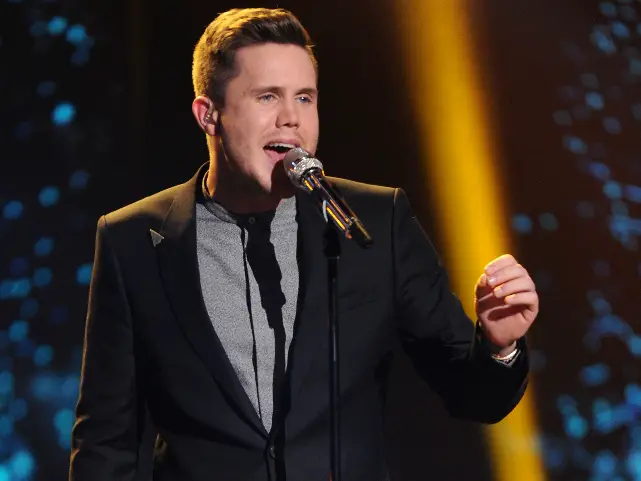 This is it! Our last prediction and poll results post! For American Idol, anyway. The Voice Live Playoffs begin next week, and at which time we'll be back at it. Hope you join us! Anyway, Last night's performance final was a damn BARN BURNER with the Top 2, Trent Harmon and La'Porsha Renae both delivering ELECTRIFYING performances. As former judge and mentor Randy Jackson has said ad nauseum THEY ARE IN IT TO WIN IT! This race is actually difficult to call, but I'm going to try in a minute.
American Idol 15 Final – Take the Polls!
American Idol 15 Recap – Final Performances and Results VIDEO
Dalton Rapattoni had the opportunity to perform his winners song before being eliminated in 3rd place. He was gracious and sweet in defeat.
The Top 4 all released their coronation singles in the past couple of days. I've added chart numbers for the first time all season!
iTunes Charts
Rising to the iTunes Top 10? Fourth place finisher MacKenzie Bourg and his self-penned tune, "Roses." How about that. The singer dropped the song with little fanfare and there it is. Trent Harmon's "Falling" is behind him at 14. Big gap to LaPorsha Renae's "Battles" at 45. Second runner up, Dalton Rapattoni is just outside of the Top 50 at 56.
8. Roses by MacKenzie Bourg – Download from iTunes
14. Falling by Trent Harmon – Download from iTunes
45. Battles by LaPorsha Renae – Download from iTunes
56. Strike a Match by Dalton Rapattoni – Download from iTunes
American Idol 15 Final – Favorite Performance
You all loved Trent Harmon's "Chandelier" by a wide margin. So did I.
Trent Harmon – Chandelier 58.98%
La'Porsha Renae – Diamonds 14.05%
Trent Harmon – Falling 9.09%
La'Porsha Renae – A House is Not a Home 6.81%
Trent Harmon – If You Don't Know Me By Now 5.73%
Dalton Rapattoni – Strike a Match 3.15%
La'Porsha Renae – Battles 2.19%
American Idol 15 Final – Best Round
Not a lot of love for Simon Fuller's pick or the Winners Single rounds. Simon chose his usual mouldy-oldies for the contestants. The winners singles, with a couple of exceptions, are always problematic. MacKenzie's original song is really the best out of the bunch. The singers did an A+ job choosing reprises for themselves. Definitely highlights of the night.
Reprise 77.83%
Simon's Pick 11.19%
Winners Single 10.98%
American Idol 15 Final – Grade the Episode
American Idol performance episodes go out with a bang!
A 76.91%
B 17.58%
C 3.36%
F 1.16%
D 0.99%
Who Will Win American Idol Season 15?
It's fairly close, but ya'll are predicting Trent Harmon will take the crown.
Trent Harmon 57.56%
La'Porsha Renae 42.44%
Prediction: It's hard.  La'Porsha has delivered consistently great performances all season. She's as good a contestant as you will find on ANY competition reality show. She also has a compelling backstory–battered woman who finds her way out of the darkness. Kelly Clarkson endorsed her.  However, Trent has been gaining momentum all season. Idol voters love a growth arc. He arguably had THE performance of the night, although being last would have been better for him. Also. And this might be the most compelling reason he'll win–he's a white guy. And American Idol voters LOVE THEIR WHITE GUYS.  He's also way ahead of La'Porsha on iTunes. I'm going to stick with my original prediction. Trent Harmon wins American Idol.  But I won't be TOO shocked if La'Porsha winds up taking the crown.