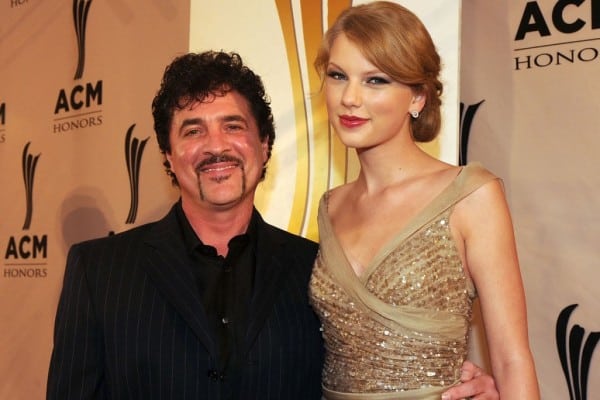 This is THE BEST NEWS FOR AMERICAN IDOL!  The rumor is true. Scott Borchetta CEO of Big Machine Records, is set to replace Randy Jackson as American Idol's in-house mentor.
But there's more!  Big Machine,  in conjunction with 19 Entertainment and Universal Music Group will oversee the launch of the winner's  recording career.  Remember: Universal Music Group is the distributor for Scott's label, so this is business as usual. In fact, I speculated in comments that Scott's label might partner with 19E to release Idol music.
Additionally, Scott is already at work, mentoring the contestants during Hollywood Week, where he watched performances and offered advice.
So finally, Idol has a committed and successful record label executive ready to go to bat for the winners.   There has been a huge gap in this regard ever since Jimmy Iovine left Interscope records, and his mentoring position after season 12. By the time Candice Glover took the crown that season, Jimmy was already heading out the door. And poor season 13 winner, Caleb Johnson, had no support whatsoever.  He was set to fail right out of the gate.  I don't count on an Idol winner ever achieving the heights of a Carrie Underwood or Kelly Clarkson. But a career on the level of a  Scotty McCreery or Phillip Phillips who both did well under Jimmy Iovine's reign would be wholly acceptable.  Or hell, I'd be happy with Cassadee Pope, Danielle Bradbery or RaeLynn level success. Scott was involved in all three The Voice alum's releases.
A little bit of trivia: He already has an Idol connection. He was a judge on the CMT competition reality show, Can You Duet, produced by FreemantleMedia, which aired for two seasons in 2008-2009.  So there you go.
I'm not worried that his success has mostly been in country.  He's an experienced exec who helped Taylor Swift cross over to pop to become an even bigger superstar than she already was. I'm encouraged, because after the last two years, I was convinced that Idol was being left to die on the vine.  That the show is partnering with a renowned (and expensive!)  record label executive means they' haven't given up.  Not yet.
Scott may, however, have to take back that little diss he hurtled at Idol after the 2011 Grammy awards. In defense of Taylor Swift's horrible live singing, Scott said, ""This is not `American Idol.' This is not a competition of getting up and seeing who can sing the highest note. This is about a true artist and writer and communicator. It's not about that technically perfect performance."   In response, Idol's chief high note singer, Kelly Clarkson, had a few choice words for the exec, "Thank you for that 'Captain Obvious' sense of humor because you know what, we not only hit the high notes, you forgot to mention we generally hit the 'right' notes as well."  Oops!
Read the full press release below:
SCOTT BORCHETTA, GLOBAL MUSIC POWERHOUSE AND PRESIDENT/CEO OF BIG MACHINE LABEL GROUP, JOINS "AMERICAN IDOL XIV" AS MENTOR
IDOL Winner to Join Borchetta's Record Label Roster, which Includes Taylor Swift, Tim McGraw and Reba
AMERICAN IDOL XIV Launches with Two-Night, Three-Hour Premiere Event Wednesday, January 7, and Thursday, January 8
Scott Borchetta, President and CEO of the Big Machine Label Group and one of the most successful forces in the music industry today, has joined AMERICAN IDOL XIV as mentor to help shape the career of the competition's winner. Borchetta's relationship with the next AMERICAN IDOL will extend past the show's finale; Borchetta's Big Machine Records will partner with 19 Entertainment and Universal Music Group to oversee the launch of his/her recording career. The winner will join Borchetta's record label roster of superstar talent, including global pop star Taylor Swift, whom he discovered at the age of 14, as well as Tim McGraw, Reba, Rascal Flatts, Florida Georgia Line and The Band Perry.
The Season XIV mentor role was re-imagined and stepped up to provide Borchetta's unique perspective from early on in the competition – through the live shows, to the final winning moment and beyond. Borchetta joined IDOL during Hollywood Week, when he watched the performances in advance of offering his expertise to the contestants who continue in the competition.
"There's only one reason I'm doing this: AMERICAN IDOL has proven again and again that it can launch superstars. I believe that working with these young artists the same way we work with new artists at the Big Machine Label Group will help the next AMERICAN IDOL be as prepared as possible to continue the tradition of creating new superstars," said Borchetta. "The entire label group will be invested and we look forward to bringing our energy, focus and know-how to help develop this young talent at the highest levels."
"This season, Jennifer, Keith and Harry have found some truly talented singers, and the addition of Scott's expertise in how to develop an artist gives our contestants a unique shot at success," said Trish Kinane, President of Entertainment, FremantleMedia North America and executive producer, AMERICAN IDOL. "It's been terrific to see Scott's enthusiasm as he watched each of the performances at Hollywood Week and we can't wait for America to see our hopefuls transform into superstars."
"AMERICAN IDOL has been directly responsible for creating more music stars and selling more music than any other TV show in history. We are thrilled to partner with Scott and Universal Music Group to continue that tradition. Our contestants have the greatest platform ever created to become music superstars. They deserve the best and, again, they will get it," said Jason Morey, EVP and World Wide Head of Music, 19 Entertainment.
"I'm stoked," said David Hill, Senior Executive Vice President, 21st Century Fox.
"The greatest legacy of AMERICAN IDOL is that we produce legitimate stars," said creator and executive producer Simon Fuller. "Over the years, not only have we made more stars than any other talent show in the world, we have also provided the very best people from the music industry to guide our singers and offer valuable advice. This year, we are thrilled to have one of the music industry's shining lights take on the role of mentor for our talent, overseeing their journey right through to the recording and release of the winner's album. Scott Borchetta is enjoying unparalleled success right now. Not only did he mastermind the incredible career of Taylor Swift, but also countless other incredible artists. We are extremely proud to have him on the AMERICAN IDOL team."
Borchetta has been lauded as the modern day "music mogul" by Rolling Stone. Millions of fans know him as the man who discovered Taylor Swift and helped her ascend to global superstardom. With the recent launch of Swift's first pop album, "1989," Borchetta not only helped Swift garner 1.2 million album sales in the first week, but cemented her as the only solo female artist to succeed across multiple genres, and with three albums debuting with sales over one million copies. In addition to Swift, Borchetta has developed and signed more than 30 music acts, including Tim McGraw, Rascal Flatts, Reba, The Band Perry and Florida Georgia Line. Borchetta is responsible for helping various artists achieve more than 400 million album sales and sending more than 155 songs to No.1 through his career. He has a unique ability to cultivate talent and propel them to worldwide success. Borchetta's Big Machine Label Group is the No. 1 independent record label in the world, based on sales and radio airplay. Under his leadership, BMLG artists have won multiple Grammy Awards, American Music Awards, Country Music Association Awards and Academy of Country Music Awards. Borchetta freely pushes standard record label boundaries, preferring to view his label as a content company, and has moved the group beyond music, toward complete cultural saturation.
Read More
American Idol 14 – Harry Connick Jr & Adam Lambert Promo (VIDEO)
American Idol 14 – Emotional Promo Feat a Slew of Winners
American Idol 14 Premieres on January 7