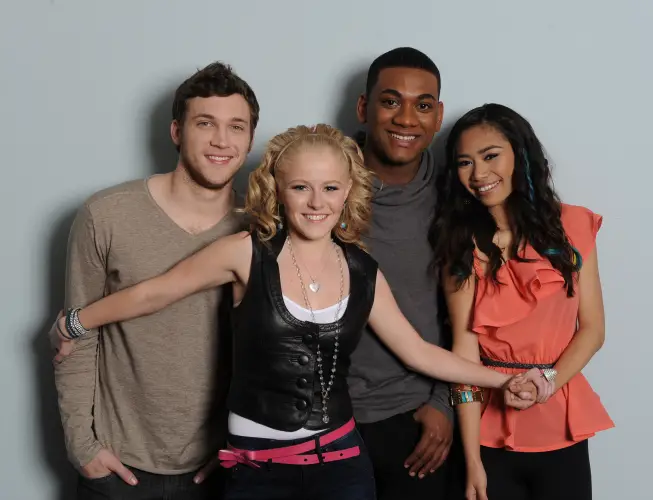 This week the American Idol Top 4  theme is California Dreamin or songs by California artists. The second song pick is "Songs I wish I Had Written" .
Both themes are broad and open to interpretation–it's practically a "pick whatever the hell you want" week, which  may not be a bad thing.  For the 1st theme, I'm going to assume that any California base artist is game. For the second theme, I'm going to pick something that seems to represent who each finalist will be as an artist once they are on their own
Hollie  Cavanagh – #1 "Different Drum" by the Stone Ponies – I can totally imagine Hollie rocking some Linda Ronstadt #2 "Skyscraper" by Demi Lovato  – Could be a moment
Joshua Ledet – #1 – "Dance to the Music" by Sly and the Family Stone – Would the audience in the Idoldome be on their feet, or what?  #2 – "Closer" by Ne-Y0 – My favorite Ne-Yo song.
Phil Phillips – #1  "These Days" by Jackson Brown. I'm gonna grant Phil permission to sing one of my favorite songs of all time, because I think he might actually pull it off.  If not…maybe a tune from The Grateful Dead.  #2 – What about something by Ryan Adams or maybe James Morrison?
Jessica Sanchez – #1 "Firework" by Katy Perry #2 – Beyonce or Rihanna.  Jessica can show both her pop and R&B sides in the same week.