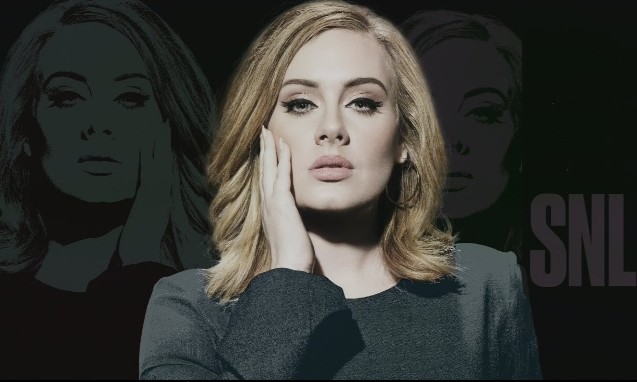 British chanteuse, Adele, released her first album in 4 years on Friday, and it's set to break all kinds of records. She appeared on Saturday Night Live on 11/21 to promote 25, her third studio album, with a performance of her single, "Hello" and another song, "When We Were Young."
It's the singer's first time performing the new songs stateside. On Monday, she's set to appear on the Tonight Show starring Jimmy Fallon.
Watch Adele's flawless performances on Saturday Night Live right here.
Adele – Hello – Saturday Night Live
Adele – When We Were Young – Saturday Night Live
Bonus Video: For her BBC special, the singer disguised herself to join a group of "Adele impersonators" that were auditioning for a part. Watching the "impersonators" realize it's really Adele as they watch her sing is pretty amazing.