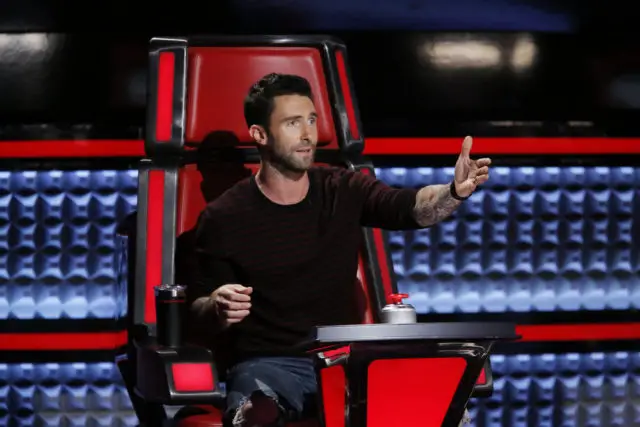 Check out a brand new song from The Voice coach Adam Levine and his band Maroon 5. The new tune, "Don't Want to Know" features Grammy winning rapper, Kendrick Lamar.
The song has a bit of an island vibe–I've got to hand it to Adam and the band. They manage to stay on top of pop trends–always massaging their sound to fit into the current radio landscape.
Meanwhile, Adam continues to build his team as The Voice season 11 Battle Rounds continue on NBC Monday October 17.