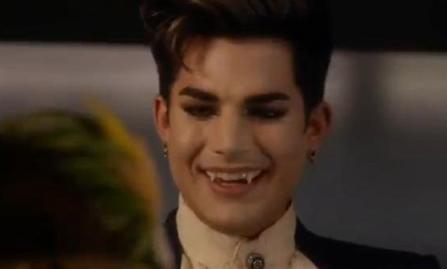 Adam Lambert gets his first acting role on a TV series in his Pretty Little Liars guest spot. Watch him in action, dressed as a Vampire for a Halloween party where he is performing.
Plus, he sings "Cuckoo" for the partiers on the train.
After Adam and Aria chat, her drink gets spiked. Uh oh.  It's all part of the PPL Halloween special set to air on the CW October 23 at 8 pm.
Video below.
http://youtu.be/rXxqKLKXD_A
Preview of Cuckoo
http://youtu.be/kqknCDTHpiI