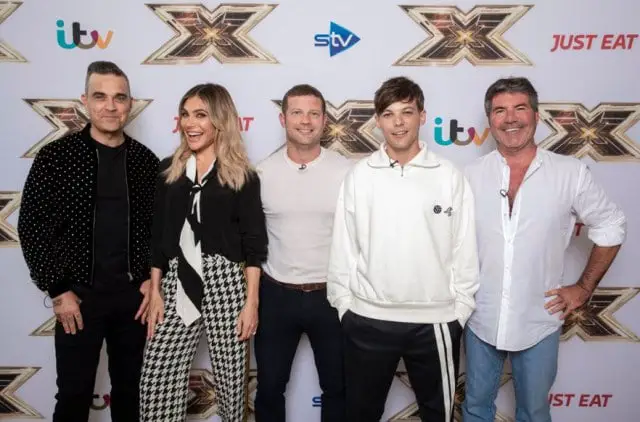 The X Factor UK LIVE shows begin today (Oct 20). And here are a few things fans need to know before the fun begins.
For the 2017 season, producer Simon Cowell introduced a few new twists. Unfortunately, fans didn't like the twists. What's more, the changes didn't move the needle at all regarding the show's struggling ratings. So, Simon is taking them ALL back.
X Factor UK is returning to the traditional format. On Saturday, the remaining singers will perform as fans vote for their favorite singers. On Sunday, the bottom 2 will sing off for the judges. If the vote is tied, the jury goes to deadlock, and the act with the lowest number of votes will go home.
That was the format for the first 13 seasons of X Factor UK. Last year, contestants, split by categories, performed on both Saturdays and Sundays, with eliminations at the end of the show based on viewer votes. Instead of a bottom two sing-off, the most popular acts sang for a "luxury prize." It was as weird as it sounds!
A source told The Sun: "Simon and the producers took a big gamble last year when they overhauled the live shows. They hoped the new format would intrigue viewers but, instead, they rejected the changes in a big way. It was felt the live shows lacked drama without the judges' vote and deadlock, which kept more entertaining acts in the competition and produced some of the most controversial moments in the show's history. The prize fight didn't take off either — perhaps because viewers felt being on the show was reward enough. Simon hopes going back to the old format will recapture the magic of classic X Factor."
Are you excited for the return of the old X Factor UK format? Join us at 3:25pm ET/8:25pm GMT when the Top 16 from Simon Cowell's Girls, Louis Tomlinson's Boys, Robbie Williams Groups and Ayda Williams Overs take the stage to perform for your votes. We'll be live blogging all the performances here.