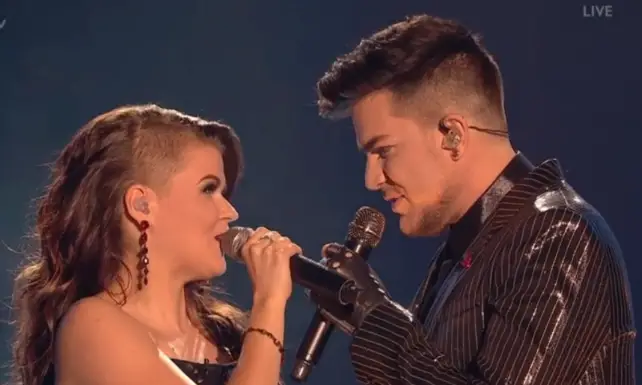 X Factor UK finalist, Saaro Alto, performed a duet of Queen's "Bohemian Rhapsody" with American Idol singer Adam Lambert on the X Factor UK final on Saturday. Saara has advanced to the Final 2 and is favored to be crowned the winner on Sunday's finale.
Adam Lambert has been serving spectacularly as Queen's front man on the road the last few years. "Bohemian Rhapsody," Adam sang for his American Idol audition in 2008, is a song he knows very well.
Also, Adam is no X Factor stranger. He just finished a stint as an Australian X Factor judge, shepherding Isaiah Firebrace to a win!
Watch Saara Aalto and Adam Lambert sing Queen's "Bohemian Rhapsody" here.