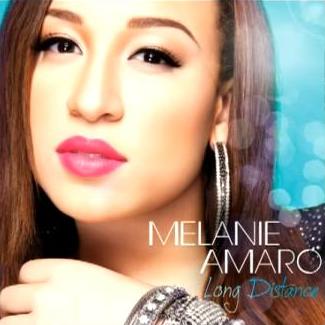 X Factor winner, Melanie Amaro, will appear on the results show tomorrow night to sing her NEW SINGLE "Long Distance." Check out the song right here and tell us what you think! I prefer it to her last song, "Don't Fail Me Now" which seemed to go nowhere beyond the X Factor promos that featured it.
Here's hoping Simon Cowell and co. push this new single a little harder to radio. A successful alum might make Simon and his show look a little less like the trainwreck it's turned into lately.
Melanie's debut album is set for a 1st quarter 2013 release.
"Long Distance" is now available on iTunes!
Press Release announcing the single:
NEW YORK, Dec. 5, 2012 /PRNewswire/ — Melanie Amaro stunned millions of viewers with the power of her voice and the intensity of her performances when she appeared during the inaugural season of THE X FACTOR last year. When Melanie returns to THE X FACTOR stage on Thursday, Dec. 6 (8:00-9:00 PM ET live/PT tape-delayed) on FOX, to premiere her new single, "Long Distance," she'll be doing it as a champion. Her new single will be serviced to radio following her performance and is currently available on iTunes.

"So much has changed since I won X FACTOR," Melanie says. "I've been able to spend every waking moment pursuing my career as an artist, and I'm recording in a real studio with incredibly talented writers and producers. I'm as excited about being on the show as I was when I first auditioned, and I'm as devoted to music as I've ever been."

Melanie's been working hard since her emotional victory on THE X FACTOR. While she starred in a Pepsi commercial with Elton John, she's mainly focused her efforts on recording Truly…, her Epic/Syco debut that will be released in early 2013 and promises to be fierce.

A superstar roster of writers and producers are collaborating with Melanie on the album, including Rodney "Darkchild" Jerkins (Beyonce, Lady Gaga, Katy Perry), Kuk Harrell (Britney Spears, Usher, Chris Brown), C. "Tricky" Stewart (Rihanna, Christina Aguilera, Mary J. Blige) and Bleu McAuley (Demi Lovato, The Jonas Brothers, Selena Gomez), amongst others. Truly… captures both Melanie's electrifying voice and soaring spirit, merging R&B and dance-pop with the kind of ballads she became known for on THE X FACTOR. "There's one side of me that's all about pop, the kind of music you can move and dance to and have fun with, but my biggest influences have always been singers like Whitney Houston and Mariah Carey, and I definitely stayed true to that on the album," Melanie says.

Born in Florida, Melanie was sent to live with her grandparents in Tortola, BVI, when she was only three. She came back to Fort Lauderdale at 15, and turned to music to escape the very real difficulties of an entirely new life. Now, at the age of 20, Melanie's doing it again, but this time she's not using music to escape a new life – she's using music to create it.

For further information, visit melanieamaroofficial.com