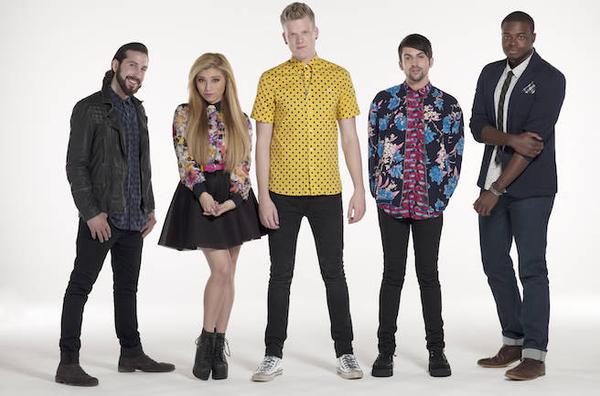 A cappella sensation, Pentatonix have a cut, "Stars," on the Finding Neverland album, due out on June 9.
The record features a slew of artists, including Matthew Morrison, Rita Ora, John Legend, Nick Jonas, Zendaya, Christina Aguilera, Jon Bon Jovi, Jennifer Lopez & Trey Songz, Christina Perri, Goo Goo Dolls, Sage The Gemini, and more.
The album is produced by former X Factor UK judge and Take That member, Gary Barlow, who also wrote the music and lyrics of the new Broadway musical, Finding Neverland, the songs come from.
Based on the movie of the same name, it stars Glee's Matthew Morrison along with Kelsey Grammer and Laura Michelle Kelly. Choreography is by So You Think You Can Dance's Mia Michaels.
Matthew Morrison and the cast are set to perform on Sunday's Tony Awards. Don't miss it! We'll be live blogging.
Watch the lyric video, "Stars" from Pentatonix right here.