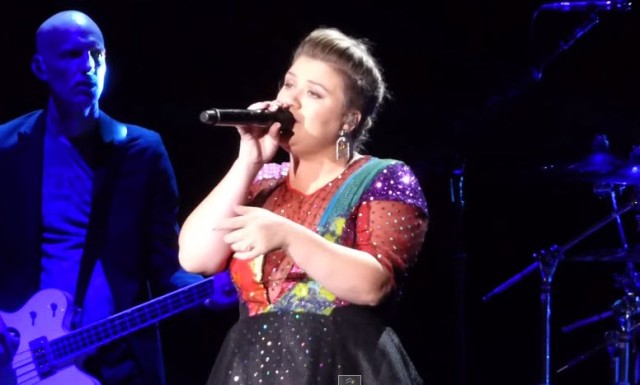 In Albuquerque last night, Kelly Clarkson covered the timeless Dolly Parton classic "Jolene." Her impressive stripped down version of the song was the fan choice cover of the night. A major highlight, the singer has been covering a new song, chosen by her fans, every night on her Piece by Piece tour.
After acknowledging the fan who chose it–it appears the two had a connection earlier in the show–Kelly introduced the song. "This is Dolly Parton, this is "Jolene."
And in case you missed it…here's Kelly's recent cover of the Selena Gomez song, "The Heart Wants What it Want." performed on Tuesday in Phoenix, Arizona.