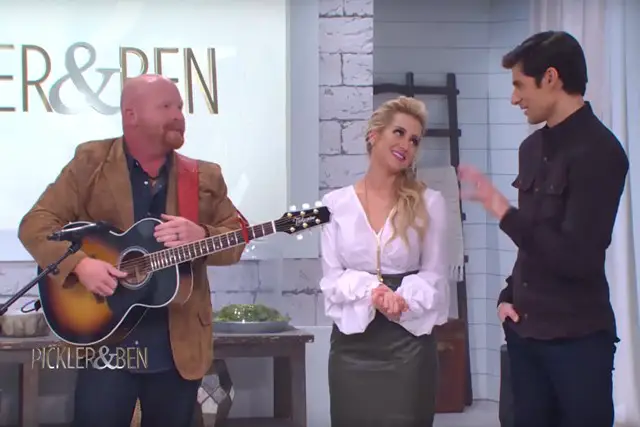 Country music singing show alums unite! Red Marlow, the fourth place finisher from season 13 of The Voice, dropped by the Pickler & Ben talk show to perform his original song, "I Pray."
Co-host Kellie Pickler can relate. She, of course, competed on season 5 of American Idol and won Dancing with the Stars a few years ago. She knows ALL about promoting a post show career.
After an acoustic performance of the emotional "I Pray," Red talked about the events in his life that inspired the song.
"One of my very best friends dad had passed away the night before," Red said, "And I went in to write that morning with a good friend Larry McCoy. He wanted to write something happy. And I said 'It's not that morning.' We sat down…and we came up with that." Red added, "It has a lot of meaning to me."
Watch Red Marlow perform "I Pray" below.