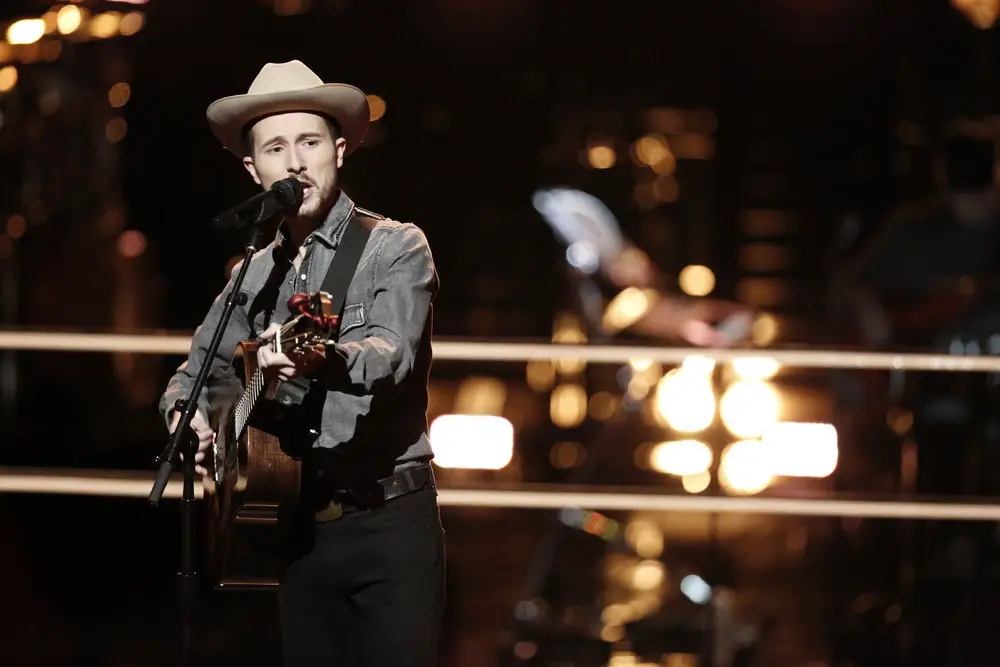 Yes, The Voice ratings continue to slip this season. Erosion was inevitable, and doubly so due to the 2 cycle per season schedule. However, it doesn't help that season 12 has yet to yield a breakout star like Season 9's Jordan Smith or Season 8's Sawyer Fredericks.
The big The Voice headlines this cycle appear to revolve around the real life romance between coaches Blake Shelton and Gwen Stefani. Showmances between hired talent are NOT what singing shows are supposed to be about. Am I right people?
Anyway, TMZ reports that NBC and FOX are in a bidding war for American Idol. If NBC nabs the iconic competitive reality show, the plan is to cut back The Voice schedule to once a year.
The man who was FOX network's head scheduler during the American Idol era weighs in on the pros and cons of airing a singing show only once a year. Check out the Masked Scheduler's (as he's known on twitter) thoughts at the TVByTheNumbers daily ratings post, source of the numbers below.
On the other hand, with a once-a-year strategy there were scheduling issues in that, whatever the schedule FOX announced in the fall, it had to be undone in midseason. It meant more shuffling than was good for certain shows. It wasn't until "X Factor" that FOX would have a "spine" through the entire primetime season. Unfortunately that experiment did not last long.
Ratings: 
NBC's shows were all down: "The Voice" fell a tenth from last week's early numbers to 2.1, "Trial & Error" (1.0 and 0.8) dipped 0.2 and 0.3, and "Chicago Fire" slipped a tenth to 1.4.
8 p.m.
The Voice (NBC) 2.1/8 9.98
NCIS (CBS) 1.6/6 14.04
New Girl (FOX) 0.9/3 2.19
The Middle (ABC) – R 0.8/3 3.91
The Flash (The CW) 0.8/3 2.36
8:30 p.m.
The Mick (FOX) 0.9/3 2.35
American Housewife (ABC) – R 0.7/3 3.07
9 p.m.
Bull (CBS) 1.3/5 10.84
Trial & Error (NBC) 1.0/4 4.56
Bones (FOX) – F 1.0/4 4.19
American Housewife (ABC) – R 0.8/3 2.96
Legends of Tomorrow (The CW) 0.6/2 1.64
9:30 p.m.
Trial & Error (NBC) 0.8/3 3.37
Fresh Off the Boat (ABC) – R 0.7/3 2.58
10 p.m.
Chicago Fire (NBC) 1.4/5 6.61
NCIS: New Orleans (CBS) 1.1/4 9.18
People Icons (ABC) 0.5/2 2.17