Earlier this week, reporters had the opportunity to speak with The Voice season 15 contestants who earned spots on one of Team Blake Shelton, Team Adam Levine, Team Kelly Clarkson or Team Jennifer Hudson. Check out interviews with singers who appeared on Monday's (Oct 2) Blind Audition 3 episode. 
Dave Fenley – A contestant on America's Got Talent back in 2013, the singer's emotional rendition of Travis Tritt's Help Me Hold On earned him chair turns from Kelly and Blake. In the end Dave chose Team Blake. He considers The Voice to be his last show to make it into the music industry. 
You were a contestant on AGT in 2013 what made you decide to give The Voice a shot?
During that whole 2013 experience, I don't feel like I gave it my best and I had a death in the family that kind of helped me make some decisions that it was time to just really move forward with my life and start doing something different. When this opportunity came around it was just – it just seemed like the last shot for somebody like me and I really wanted to see if I still could be relevant and it was so much fun. Why not right? Mid-life crisis.
Could you compare the two experiences?
This one was so much more communal. We're all musicians. We're all singers. We all have the same skill. We all have the same mindset. We're all working towards the same goal. So I made a lot more friends and a lot stronger relationships than I did on America's Got Talent just because we didn't have as much in common.
Did you have your mind set that you were going to pick Blake before you performed and did you ever think about choosing Kelly?
My mom had told me going into it–the whole neck hug thing was totally genuine like she wanted it so bad. And I had a good feeling that I wanted to go that way just for her. But you don't know who's going to turn in a moment and Kelly was so sweet and so convincing and pouring love. It really did make it hard. I think in my gut I knew where I wanted to go and I think that's why I chose Blake.
You wound up singing Make America Great Again at the Republican National Convention. I was wondering if you could tell us how that opportunity came about, what it was like and whether you'd do it again in 2020 if you got the chance.
There's a former contestant from The Voice actually a friend of mine named (Geordie Thursday). And he had the opportunity to go and perform at the Republican Convention and his booking person contacted me and said, you know, (Geordie) said, 'You might be a good fit and want to do this." I mean, I like money so I said I do it. So a friend of mine was like–let's just have some fun and write a song, and see what happens.
And so we wrote the song Make America Great Again and sure enough they said, 'Yes we want you to perform that at the convention.' So that I had to perform with GE Smith and it was just an amazing opportunity. I'm not an overly political person at all. And in lieu of, the tide of America and things like that, it probably wouldn't be a good decision for my career to align with anything politic, so I'm not sure if I would do it again in 2020, But it was an amazing experience and quite an honor. (Click to Watch the Performance)
Audri Bartholomew – Currently a college student studying musical theater, Audri got a chair turn from Jennifer Hudson with her performance of former Voice alum Loren Allred's "Never Enough." After her performance Jennifer took the stage to sing a bit of the song with Audri. The 19 year old's father, a rapper is a big musical influence.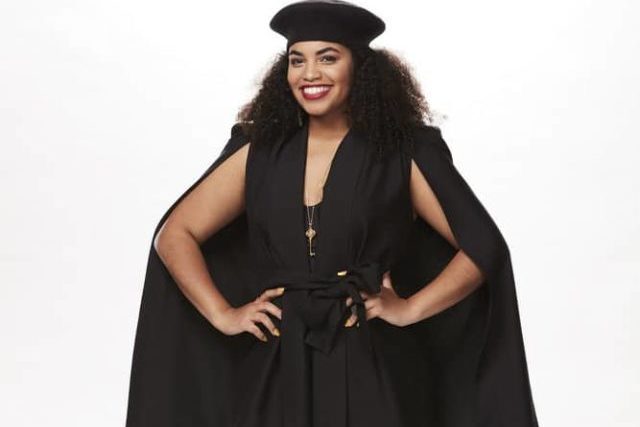 What it was like getting to sing with Jennifer Hudson?
It was really exciting because obviously you don't expect to go in and come out singing with a coach. It's one of my favorite songs and I was like–oh well in that case, my God–I took the opportunity to sing with her. She's obviously an amazing singer and someone that I look up to a lot in the industry. She has put her toe in every type of genre and it's something that I would want to do as I grow up and become an artist. I just felt so honored that she would allow me to sing with her. So It was a really cool experience.
You went right down to the wire before Jennifer turned her chair around. Could tell us what that felt like as you were on stage. Were you beginning to give up hope? 
Yes that was definitely a trying moment. I just remember that no one was turning and I was like–okay I have literally five seconds. I have this one last note so let me just pull out all the stops and just keep this note as long as I can and hopefully someone will turn around.
I was definitely getting nervous. But yes, I'm just so glad she turned her chair. When I saw it I was kind of closing my eyes and my hand was in the air and I heard it and I was like, oh, and my eyes opened and I saw J-Hud and I was so thrilled.
How do you feel about the match of you and Jennifer as a coach?
I love our pair because I obviously have a musical theater background and she's been a Dream Girl so she's someone that I've been following for years and years. And [we] have in that connection of both of us–being on a competition show like this. We get along great and our humor is very similar as well.
What did you learn from your dad, the rapper, about music?
Growing up, my first experience in the studio was with my dad. We kind of have an in-home studio so anytime he would make songs he would always ask me to sing on his tracks–whether it would be little ad libs or actually singing the (hook). I remember when I was 3 years old there was an interlude on one of the songs. And I remember hearing myself say, 'Daddy, daddy push me faster,' and I was on my little swings. So he just puts [in] those little sound bites from me. And I think I learned about how to relate to people through music from him–just the basic fundamentals, what a 16 bar is and things like that.
Could you talk a little bit about some of your other musical influences?
Beyoncé is definitely my biggest musical influence. I just admire how hard-working she is and she's a great performer. And I think that's what's important about being an artist–not only having that vocal ability but also being able to entrance your audience through performance as well. Vocally obviously Whitney Houston is a legend and she's someone that I definitely look up to and aspire to be.
Chevel Shepherd – Among many hobbies, 16 year old Chevel works on old cars with her dad. Yes, she was named after that Chevy classic. The 4'10" singer's performance of The Band Perry's If I Die Young earned chair turns from Blake, Kelly and Jennifer. But instead of choosing the country coach Blake,as most expected, Chevel picked Team Kelly.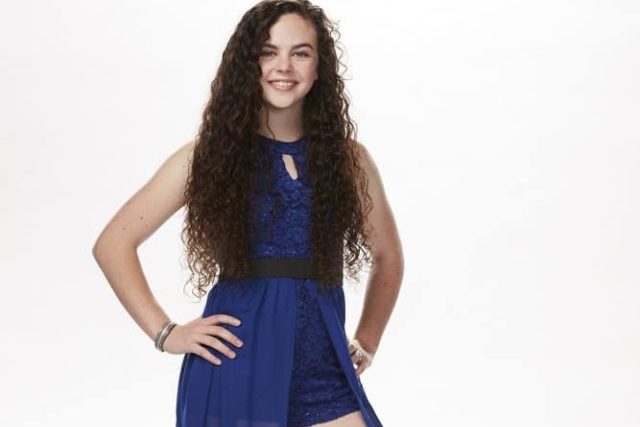 The Voice 14 winner Brynn Cartelli was backstage. Did she she say anything that influenced you choice to join Team Kelly?
Brynn didn't really make me change my mind to pick Kelly. She did say [things] like don't give up on your dreams, you can do this, it's going to be great. She was really inspiring because she won last season but she didn't really change my mind at all.
What was it ultimately that Kelly said to make you want to join her team? 
She gave me advice like, that I was in my head a lot, and I do agree with her. Since she's so versatile–she's not all country but she does work with some country artists–that it could make me different and take me on a different path.
Was that the Chevy Chevelle that was supposed to be your first car that we saw you and your dad working on in the bio clip?
No that was not a Chevelle.
But you owned a Chevelle at some point?
Yes, my dad bought me a 72 Chevelle for my first car but we had to get rid of it because I couldn't reach the pedals and I couldn't see over the steering wheel.
Can you tell us anything more about that? Did you guys have to restore it or anything?
He bought it and it was just the body and there was no motor in it or anything. So we were going to build it together so that whenever I drove it it was just a memory me and my dad have of us working on it together. But after I sat in it we decided to get rid of it and we didn't really ever start building it together.
Have you gotten a replacement?
Not yet but we are going to get another Chevel and hopefully one that's more put together so that we can work on it and make it where it fits me better.
You're only 16 and you've auditioned for a show where you're up against some really seasoned professionals. Why now is a good time for you to audition? What prompted you to do that?
I have always watched The Voice since the beginning and I've always loved how it was different from other shows that are on–like American Idol. I like how they listen to your voice and how they work with you instead of just putting [you] up against a whole bunch of people like American Idol does. I thought it was different. I've always wanted to start a career for myself because I love to sing and perform so I thought I'd do The Voice and give it a try and here I am.
Kymberli Joye – After Kymberli's powerhouse rendition of Whitney Houston's Run to You, Kelly wanted the singer on her team so badly, that she blocked Jennifer Hudson. Brought up in the church and gospel choirs, the singer has been performing background vocals for Childish Gambino and more. Now, she's ready to step into the spotlight.
What does it feel like taking that step forward to the front of the stage considering your experience performing as a background singer? 
I love being a background singer. It's such a challenging and great opportunity. But over the years I've realized that as much as I enjoy that it didn't feel sensible being in the background. So to take that step forward  was definitely nerve-racking. But it also felt like I was stepping into a purpose, like I was stepping into my place in the world where I was supposed to be. So it felt really good to step out on faith and go for my dreams.
What's it like working with Kelly?
Kelly Clarkson is amazing. Not only is she such a sweet person and a sweetheart but she really pushes her people to step outside of their comfort zone and step outside of the confines of their genre and really go for it.
When Jennifer was blocked how were you feeling inside? What was your reaction? What were you thinking?
I didn't realize that Jennifer had been blocked until I was finished singing and when I saw that, my first reaction was to laugh just because of Jennifer's facial expressions. I love her and, you know, I feel bad that she was disappointed but I will have to say that I'm slightly grateful for the block because before going in I was torn between Jennifer and Kelly if they both turned around. And I was like–God I don't know how I'm going to choose if both of them turn around. So I like to think that God helped me out on that one and made the choice a little easier. But it was crazy. It was a crazy feeling. It's big thing for a coach to use their block on you so I'm humbled and honored for that.
Steve Memmolo – The soulful singer from Boston performed a retro cover of the Classic IV's Spooky which prompted turns from Jennifer and Adam (Steve chose Team Adam). The singer, who is also a member of a Boston Improv group, bears a resemblance to actor Ben Affleck–a thing he gets asked about a lot.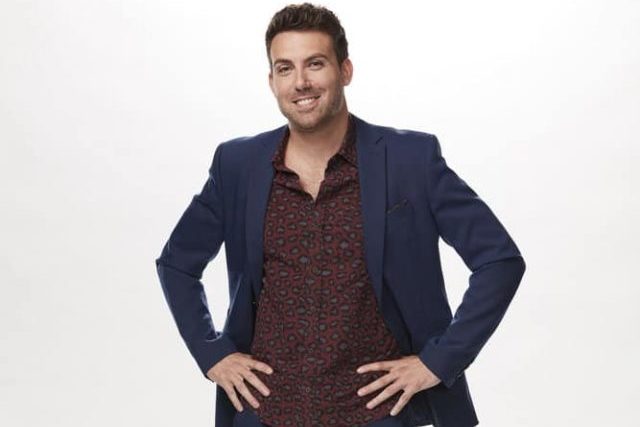 How often do you get that Ben Affleck comparison?
I can't walk down the street too much in Boston without someone asking me if I know that I look like him–which is an interesting question because if you think I look like him so much I probably have heard it before. But yes I don't know, if I don't leave the house, I don't hear it that much at all.
Could you describe the kind of music you'd  like to make? 
I have a few singles that are out on Spotify and iTunes. So I have a soul crooner kind of a background. And I've definitely tried to meld those two worlds together and create kind of a throwback pop music that's also relevant. The newer stuff I'm working on I would call it soul, electro soul. And the stuff that I do have out I would call it kind of more soul pop. But it all has this very Motown crooner feel. It's like Sinatra meets Frankie Valli and Stevie Wonder all rolled into one. But I am definitely trying to bring that old soul feeling into current music.
Why did you chose Adam as your coach? 
I've always been a fan of Maroon 5. Songs About Jane was one of my favorite albums in college. And I just thought–man it was such an obvious choice being a male front man. I'm a front man in my band as well — we have a lot of the same influences. I had to go do some digging but I found that he was inspired by Marvin Gaye and Otis Redding. We have a lot of the same taste in music, so it felt like the obvious choice. And like I said I go with my gut and that's what was talking for me that day.
Natasia Greycloud – Natasia comes from a musical family. Her great grandfather was on CBS radio and great grandmother the 1st chair cellist in the New York Symphony. After performing I'm Not the Only One by Sam Smith, Kelly and Jennifer waged a good-natured battle to get Nastasia on their respective teams. Nastasia chose Team Jennifer.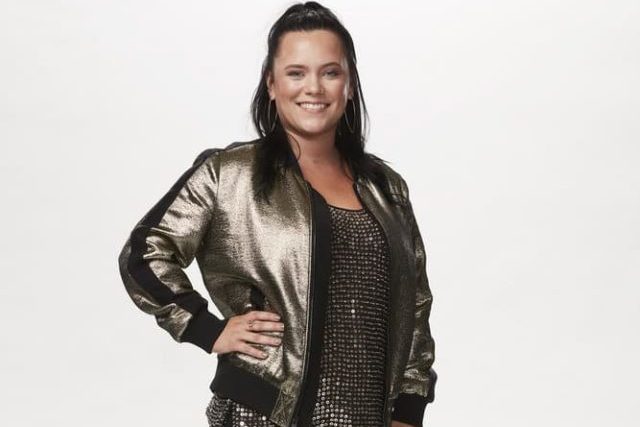 Could share why you chose Jennifer instead of Kelly?
That's a great question. I actually went completely with my gut on stage. I was leaning towards Kelly to begin with but I definitely look up to both of those artists. So yes it was just kind of a matte–in the moment [I went] with what I knew was going to be right for me. You can see a little bit of surprise on my face when I chose Jennifer but it was the perfect choice and I'm just glad I went with my got.
Can you talk a little bit about working with her?
She's incredible. She's really like the perfect coach for me. She has so much experience [in] theater and film and music, and just being an artist in general. She understands the whole process. She has definitely pulled out a lot of things in me as an artist that I am grateful for.
Rachel Messer – The 19 year old yodeler from a "holler" in West Virginia loves old school country, which is why it wa no surprise when she chose Team Blake over Kelly after performing Leann Rimes I Want to Be a Cowboy Sweetheart.
You seem to love old school country, how would you describe your sound?
I do definitely love the classic country and I pull a lot of my influence from the classics like Dolly Parton and Patsy Cline and Tammy Wynette–also Reba McEntire. A lot of the classic country sounds is just what I've grown up on.
Are you completely old-school or do you have some contemporary influences?
 I love newer country. I would describe my sound as the old school with a modern twist on it.  I definitely love the classics though I love to incorporate, a lot of steel [guitar] and things like that.
Why did you choose Blake as your coach? 
Oh my goodness. Well, going into it, I had my heart set on Blake Shelton. And I just felt like he would be a really great match for me style-wise. Also he does seem like a very relatable person. But, Kelly turned around and she was just being so sweet and I was almost convinced. I almost went with Kelly but I just had to go with my gut and it was with Blake.
Anthony Arya – This 15 year old folk/rock singer from Santa Cruz, California impressed Adam with his performance of Danny's song by Loggins and Messina. In his free time, Anthony busks in the streets of San Francisco.
Could tell us a little bit about why you decided to try out? You're just 15 as opposed to waiting a little to do that?
I've been busking and performing for a few years and I really felt like I was ready when the opportunity popped up. I was actually part of the Instagram Knockout contest on Instagram, casting for the show, and that's how I got started working with The Voice. I have been watching since season one and it's just been a dream come true to have that opportunity to come on the show. I really thought I was ready to share my voice.
How do you feel about the matchup of you and Adam?
I'm so thrilled to be able to work with him. He started his band Kara's Flowers which turned into Maroon 5 when he was in high school. I really admire that. I think he obviously has so much success in the music industry that it's just a dream come true to be able to work with him.
Delaney Silvernell – 21 year old Delaney has been living in Los Angeles for the past 6 months pursuing her musical dreams. Back in her hometown of Queensbury, New York, she comes from a family of high school wrestlers/coaches. Delaney eventually turned to musical theater, which inspired her to study music after high school. After graduating college early, she made the move to LA. Delaney's performance of In My Blood by Shawn Mendes got a chair turn from Kelly.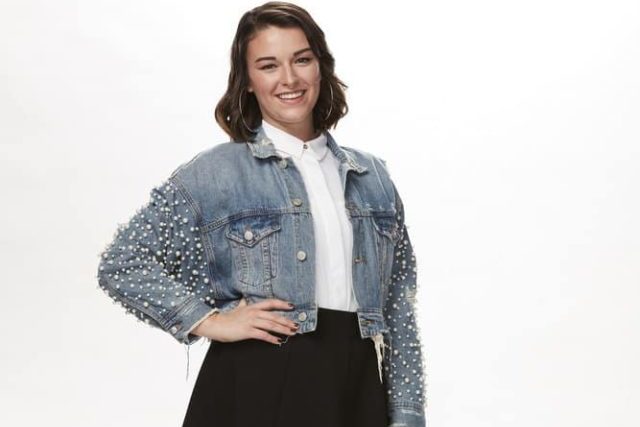 What did you think of Kelly's observation that you were in your head too much. Has she helped you with that issue?  
First of all I was really taken aback when she said that because it was so true. And I was surprised that she could really just pick that right out from my minute or minute and a half of singing. I think it was extremely intuitive of her to do. Growing up listening to Kelly Clarkson, I'm so flattered that she saw a little bit of herself in me–very encouraging.  I think she is a great fit for me as a coach because she was able to identify that in me and has been really helpful.
What did you think of her comparing you to the Voice season 3 winner Cassadee Pope? Were you surprised by that?
Before that I wasn't extremely familiar with Cassadee Pope. I do remember her winning a few years back so I recognized the name. But, you know, looking at her now, she's got a successful career and seems to be doing really well so even that was super flattering to me.