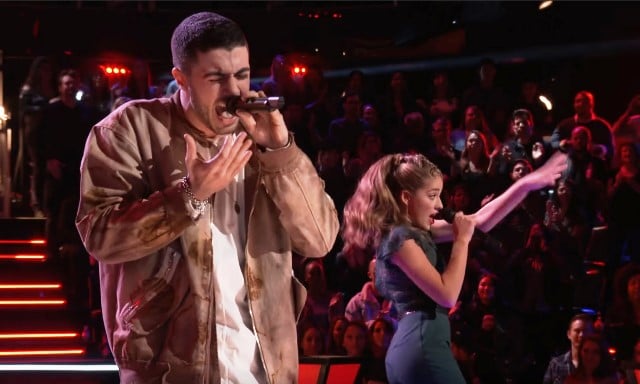 The Voice season 14 Battle Rounds begin on Monday (March 19) and here's you first look at the matchups.
The Voice Season 14 Battle Round Spoilers: See the Matchups (VIDEO)
Watch as 14-year-old Massachusetts native Brynn Cartelli battles 21-year-old singer/songwriter Dylan Hartigan with a high-energy performance of Taylor Swift's "…Ready for It?" for a spot on Kelly Clarkson's Knockouts team.
The performance is a departure for both singers. Brynn sang the ballad "Beneath Your Beautiful" for her Blind Audition, while Dylan went old school folkie with "Danny's Song" for his.
Who will win the battle? Will the loser get stolen? Tune in on Monday at 8pm on NBC to find out.
Brynn Cartelli vs Dylan Hartigan – "…Ready For It"
https://youtu.be/PAQjrGGhoUA