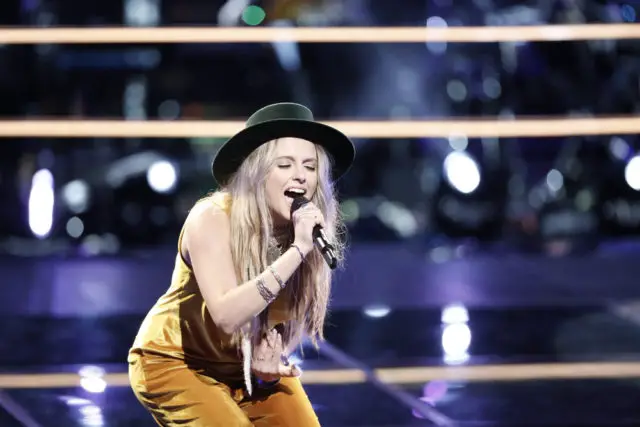 The Knockouts are done and The Voice 11 Top 20 have been unveiled. A few words about Monday's show: Michael Sanchez was robbed. OK? Sa'Rayah's performance of "Ain't Nobody" was competent, but pedestrian. Michael poured his heart and soul into "Just the Two of Us." If this were last season or the season before, the singer would have a chance to come back as a wildcard. But with next Monday's wacky All-In-One playoff show, they'll be lucky to get through all 20 singers AND vote AND announce results and saves in the allotted time period.
On Team Blake Shelton, first it was young Preston James in the Battle Rounds (who realizes absolutely he was cannon fodder) followed by 15 year old Gabe Broussard–both set up to be easily felled by the experienced Austin Allsup. Not that I'm complaining exactly. But, I do think the singer is talented enough to withstand some stiff competition.
As far as the Top 20 goes, with the addition of folk singer Josh Halverson last night, Team Alicia Keys continues to the strongest overall. That doesn't mean she's going to win necessarily. But she could end up with the most singers still standing by the end of the competition.
In the meantime, there are lots of polls to take pertaining to both Monday's show and the Top 20 overall. Vote for your favorites!
Favorite Performance (Knockout 3)
Most Robbed Contestant (Knockout 3)
Grade the Episode (Knockout 3)
Favorite Season 11 Top 20 Contestant
Favorite Season 11 Team