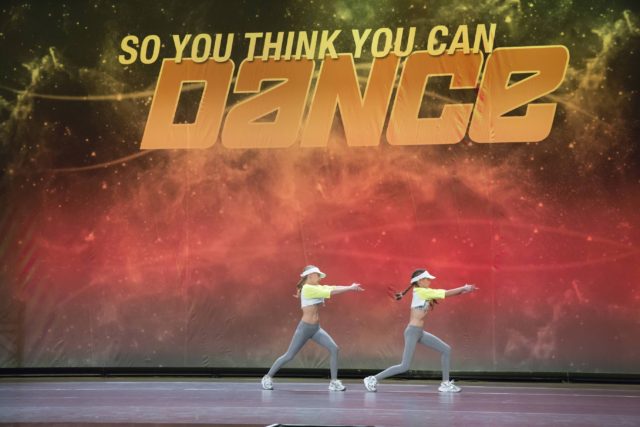 The new season of So You Think You Can Dance, featuring kids ages 8-13, is premiering tonight on FOX. I have mixed feelings about it, but I understand the change. Kid competitions are hot these days, with Master Chef, Project Runway and The Voice (international versions) franchises boasting successful versions of the format. Creator/producer Nigel Lythgoe was likely presented an offer he couldn't refuse, lest the low rated SYTYCD featuring artists 18 and over be pulled off the airwaves all together.
The new format will not only introduce kid dancers, but kid judges as well. Maddie Ziegler, breakout star from the Lifetime reality show, Dance Moms will join the series as guest judge during the live finals. She's the principal dancer from those weird Sia music videos you may or may not have watched. The young dancer is currently a hot commodity.
Along with Maddie, last year's judges panel is returning, including Nigel Lythgoe, Paula Abdul and Jason DeRulo. And of course, everyone's fav, Cat Deeley will be back to keep things moving as host.
The 10 best kids who auditioned, representing various styles including contemporary, tap, hip-hop, ballroom, animation or breaking, will compete in the finals. The Top 10 will be paired up with the All-Stars–former SYTYCD contestants. I'm not sure how that's going to work without seeming creepy. But in any case, I am hearing that Robert Roldan, Kathryn McCormick, Fik Shun, Comfort Fedoke, Joshua Allen, Sasha Mallory, Gabby Diaz and more will be back.
In the below video preview, choreographers Travis Wall, Napoleon & Tabitha, and Warren Carlyle gush over how good the kids are. "Ready to be professionals right now!" Napoleon insists.
We will see tonight, when So You Think You Can Dance: The Next Generation premieres on FOX beginning at 8 PM ET/PT. Sir Mac will be back to live blog the show beginning at 8 ET.
https://youtu.be/GCrePhB8yJI