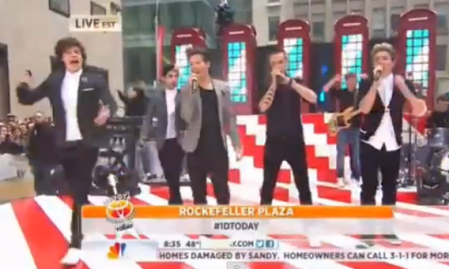 Simon Cowell's boys, One Direction turned Rockefeller Plaza upside down this morning when they performed a mini-concert for the Today Show.
Kids camped out for as long as 5 days to get a spot on the Plaza, resulting in the largest Today Show crowd for an outdoor concert in history. Whoa.
1D's sophomore set, Take Me Home comes out today. Check it out in today's New Music Tuesday.
The band also that a 3D movie will hit theaters on August 31.
Watch the performances below. Today will air more performances tomorrow:
What Makes You Beautiful
Live While We're Young
Interview
Little Things