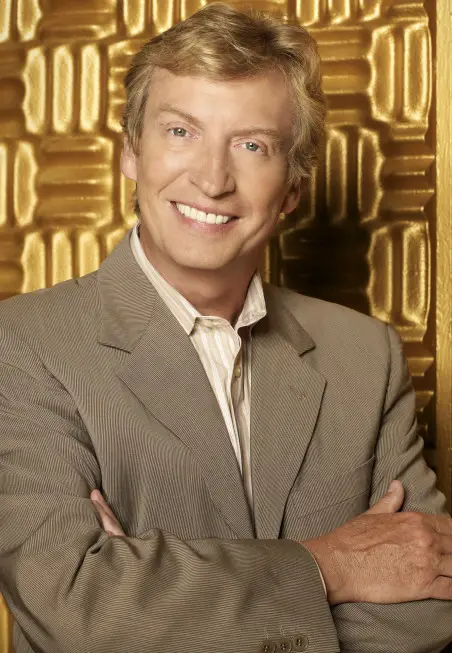 Nigel Lythgoe missed yesterday's big FOX TCA day because he's been in Atlanta for So You Think You Can Dance auditions.
Rodney Ho of the Atlanta Journal Constitution caught up with the producer at the auditions to talk about reformatting So You Think You Can Dance into a once week, two hour show. Plus, Nigel spent a little time talking up Idol, too.  (Read more at the AJC)
Also, Kevin Reilly, entertainment president of FOX tells Reality Blurred that we'll be getting more weeks of SYTYCD, even if it's fewer hours. (Read more at Reality Blurred)
Nigel is putting the best possible spin on the cancellation of the So You Think You Can Dance results show.  Does he have a choice?   "We wanted to reformat the show," says Nigel, "We want people to focus on dance. In order to do that is give the results within the show so you don't have to watch over two evenings."
Well. OK Nigel.
"I"m always concerned when ratings go down," says Nigel, "The standard of dance went up and the ratings went down. But they only went down a little bit."
Nigel want to keep the "dance for your life" concept, where the two dancers with the lowest votes perform for the judges, with the panel picking the dancer who heads home.  Nigel is working on the format. He's even asking fans on twitter for ideas. "I'm re-energized by it," he said. But for now, he has an entire season 11 of "Idol" to think about starting January 18."
Andy Dehnart of Reality Blurred asked Kevin Reilly, the entertainment president of FOX about the cancellation,  "I actually think that by compacting the two shows together, it's going to actually juice up the format a little bit," said Reilly
There will be additional weeks of SYTYCD over the summer.  "The total number of hours that we committed to Dance, it's a couple hours less," said Reilly, "It wasn't really like we wanted to reduce the total number of hours. In fact, we wanted to figure out how to spread it out over the summer, which is now what we're doing."
In the meantime, Nigel also discussed the upcoming season of Idol with the AJC. When asked what he thinks the difference is between Idol and X Factor, Nigel says, "It strengthens my thought it should be about the talent, not the judges."  Hm.
Nigel likes how close the Idol judges have become. "Jennifer is genuinely a bully," he said, tongue in cheek, "with those two boys."
And on Seacrest, Nigel says, "We love him. I want to keep him," he said. "He is for my money the best host on American television."
Check out the interview with Nigel below.  Rodney also interviewed judge Mary Murphy.  To watch her interview click HERE.