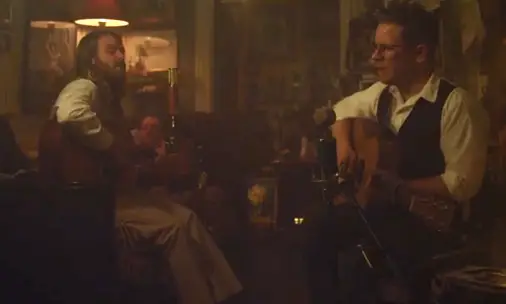 Midas Whale aka Ryan Hayes and American Idol alum Jon Peter Lewis were eliminated from The Voice during the knockout rounds, allowing the duo to get right to work on their debut album.
Check out the first track, "Howling at the Moon," performed live at the Randall Lake's Guthrie Artist Coop in
Salt Lake City, Utah. This is one of many songs that will be featured on Midas Whale's debut album this fall!
I don't know about you, but I am really digging the Whale's folky vibe. Make sure to check out the demos. For unfinished songs, they are pretty awesome.
If you like what you hear, be part of the making of the album. Click to Donate to the Midas Whale Kickstarter.
Howling at the Moon
Midas Whale -Howling at the Moon- (Live) from VITA BREVIS FILMS on Vimeo.
Also check out two demos for songs that MIGHT make the album.
My Fathers Son
JPL wrote this tune.
Bright and Early