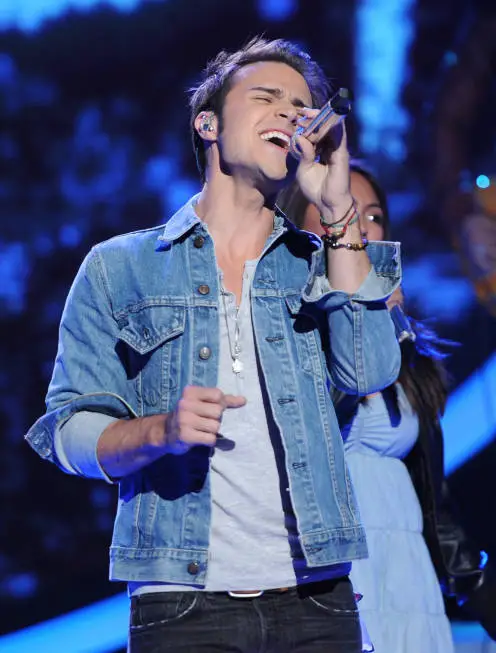 Watch Kris Allen and his AMAZING ROTATING PIANO!  The season 8 winner debuted his new single "The Vision of Love" from his forthcoming album, Thank You Camilla on tonight's American Idol results show.
There's a super-special bonus of a Seaon 5 winner, Taylor Hicks, introduction! Loved the staging. Nice job, Kris!
Thank You Camilla drops on May 22.
http://youtu.be/oapYcUWbarU