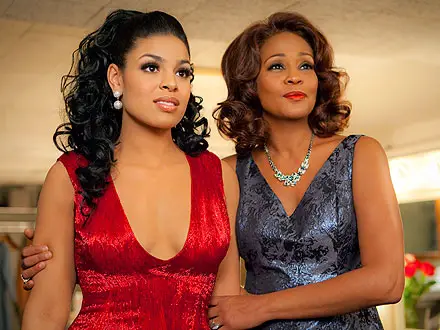 Get a first look at American Idol alum, Jordin Sparks and Whitney Houston in the motion picture Sparkle.
She was so cool and very motherly toward me," says Jordin about Whitney, "If I ever looked like I needed something, here she came saying 'Are you okay?'"
"I sang her songs into a hairbrush when I was little," says Jordin. "Now she's acting as my mom and scolding me. It was a dream come true."
Sparkle is a remake of a 1976 movie that originally starred Aretha Franklin and Irene Cara.
Source: People Magazine