James Barbour and Anthony Fedorov Head Cast of La Mirada Les Miserables Beginning Tonight – The La Mirada Theatre and McCoy Rigby Entertainment production of Les Miserables begins previews May 30 with an official opening the following day at the La Mirada Theatre for the Performing Arts. Featuring musical direction by John Glaudini, choreography by Dana Solimando and direction by Brian Kite, performances continue through June 22. – Read more at Broadway World
GLEE's Darren Criss to Guest on WHOSE LINE IS IT ANYWAY, 6/16 – Glee star Darren Criss (Broadway's "How to Succeed in Business") will guest star on The CW's WHOSE LINE IS IT ANYWAY?? on Monday, June 16 at 8:30-9:00 p.m. ET. – Broadway World
Alex Preston – TV Line
Caleb Johnson – TV Line Exit Audition
Carrie Underwood Learns to Ride her New Motorcycle!
It was a gift from Miranda Lambert!
Colton Dixon – New Single Art
The American Idol Season 11 alum instagramed cover art for his new single: "Some of you have heard the new single "More of You" on the radio. Well here's the single art! More music coming soon!!"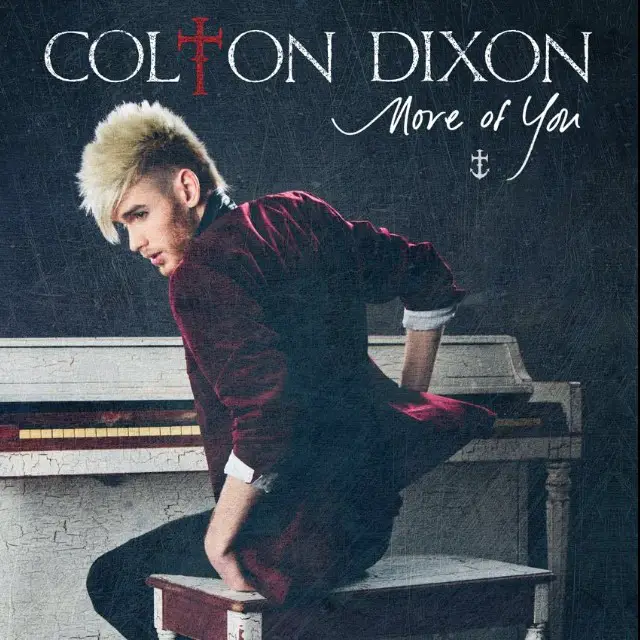 Katharine McPhee and Kellie Pickler on Vacation
Katharine instagrammed this fun video from her vacation. Look. It's fellow season 5 alum, Kellie Pickler!
Fox's Reality Slate: The Thorn in Kevin Reilly's Side – The progressive thinker's tenure at the network will be blemished by the performance of its unscripted programming. Outgoing Fox entertainment chief Kevin Reilly has had an uneasy time with the network's reality programming slate, an important facet of the network's success. Reilly may have inherited a sinking ship with flagship show "American Idol's" ratings dropping, but he signed on to the job knowing that he (and his team) were expected to right the ship. When Reilly landed the top job in 2012 (he joined Fox in 2007), "American Idol" ratings were already on the decline. Gone were the days in which 25-30 million people would tune in to the singing show. The 2011-2012 season was averaging about 20 million viewers. – Read more at The Wrap
Exit Interview: Fox's Kevin Reilly on Why He's Leaving, What's Next and The Show That Got Away – TV Guide Magazine: Obviously Fox is coming to an end of a cycle, with ratings down and American Idol perhaps going away. Did some of that trigger your departure?
Reilly: American Idol may be going away or it may be settling into its next phase, which I think it could. I believe that the series decompression has already happened. [Idol was] our top show with a lot of hours, and then there was another one in that space with X-Factor that was an enormous part of our schedule in terms of hours. The profile and the profits, I think we've somewhat weathered the storm, as it's now come down to a more normal size. – Read more at TV Guide
'The Bachelor's' Juan Pablo and Nikki joining 'Couples Therapy' Season 5 – "The Bachelor" stars Juan Pablo Galavis and Nikki Ferrell are ready for "Couples Therapy." Reports indicate that they are the mystery couple jumping in when Season 5 premieres on VH1 this fall. According to E! Online, Juan Pablo and Nikki joined the rest of the cast in seeking counseling from Dr. Jenn Berman on "Couples Therapy" when production began on Tuesday (May 27). The reports says they will join previously announced couples Jenna Jameson and John Wood, Dick "Evil Dick" Donato (from "Big Brother") and Stephanie Rogness-Fischer, Anthony "Treach" Criss (from Naughty by Nature) and Cicely Evans, and Deena Cortese (from "Jersey Shore") and Chris Buckner. – Read more at Zap2it
Susan Boyle 'So Excited' for First U.S. Tour – Said Boyle, "This is a brilliant moment for me. The past five years have been incredible, and it just keeps getting better. I have spoken so often about wanting to tour America and be able to visit different cities for the first time — I'm so excited. This really will be fantastic, and I can't wait for October. The U.S. embraced and supported me from the beginning, and it really feels like a second home, so I can't wait to get on the road and perform there." – Read more at Billboard.com