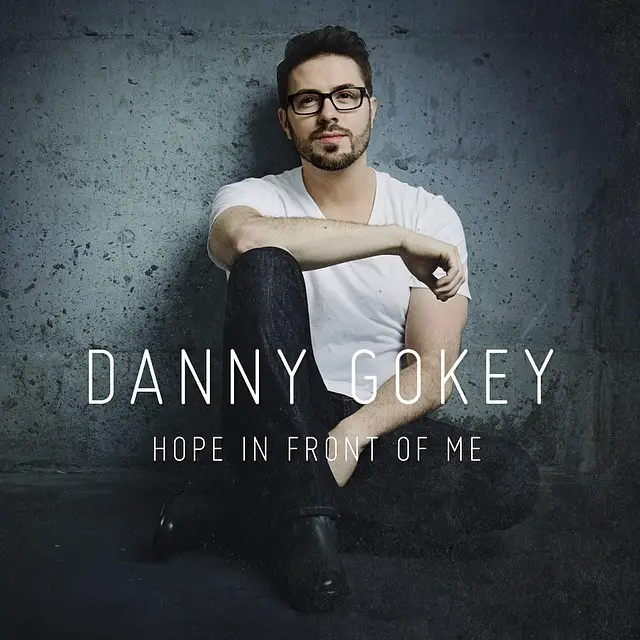 American Idol season 8 alum, Danny Gokey, is getting ready to release his sophomore album, Hope in Front of Me, out on June 24.
After leaving Idol in 3rd place in 2009, the singer signed with RCA Nashville and released a country album. When the record didn't take off, Danny and RCA parted ways in 2011.
Here's what Danny told his hometown paper, Milwaukee Journal Sentinel, about the decision to go country.
After "Idol," "I really wanted to do some soul stuff, but there was no market," Gokey told me. "I sat down with (RCA Nashville) and said, 'Let's do the country deal,' and I put my best in that album. The only problem was there was a lot of high input. They were scared I would come in there and rough things up, and they really, really dialed me back….We played it safe, and see how successful it was?"
I'm not sure what Danny means by "rough things up," but like many of us suspected, the decision to go country had more to do with what the label thought they could sell rather than Danny's heart really being into tje genre.
Danny Gokey Reveals Album Art and Release Date For "Hope In Front of Me" (PHOTO)
The new album appears to be a mixture of styles, including R&B:
In 2011, he split with RCA Nashville. His new label, BMG, "literally said, 'You can basically do what you want to do,'" Gokey said. "I didn't write anything for the first album. It was such a rushed process. This album, I got to write nine of the 11 songs. There's more of my DNA."

The songs are more like the covers that made Gokey a fan favorite on "Idol," from the heart-tugging inspirational ballad "This Is What It Means," about coming to terms with his wife's death through his faith, to the glittery disco number "Better Than Gold," reminiscent of Earth, Wind & Fire and Daft Punk's smash hit "Get Lucky."
"Glittery disco number." Really. I've got to hear this. Also, I'm still waiting for that soul/R&B/Latin fusion he promised us before he made the dubious decision to go country.
Danny's current single, the album's title track, "Hope in Front of Me," is currently #21 on the Billboard Christian Adult Contemporary chart and #14 on Christian Songs.
Via JSOnline.com