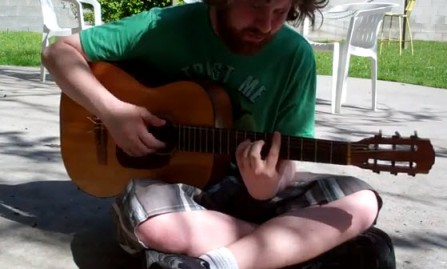 Listen to a mysterious new song from Casey Abrams called "Great Bright Morning."
As the song title implies, this acoustic ditty is upbeat and sunny. It's like opening your window and looking out first thing and feeling a warm breeze on a beautiful day.
Yes. I like it. Very much.