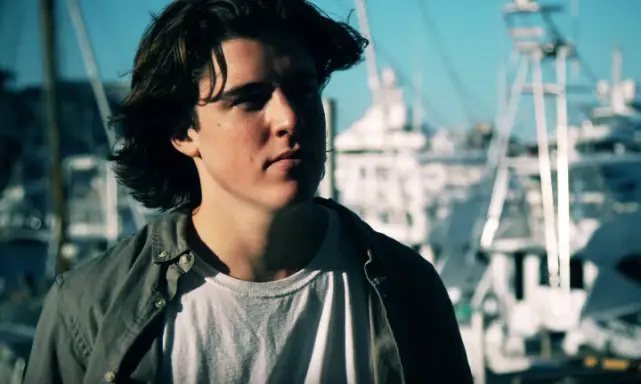 Sam Woolf dropped a brand new single last week. "Stop Thinking About It" has a driving beat and an uplifting message about letting go of things we can't control.
The American Idol season 13 singer explains how the song came about in a message posted alongside the YouTube video:
Started this song with my friend Orion back in September of 2015. He was showing me a riff he'd been working on. I started messing around with some melodies over it. From there, we both could feel what kind of sound/vibe we wanted it to have, so it was easy working together. After finding the melodies and figuring out the structure of the song, the lyrics were the only thing left to finish. For me, I always save them for last because, I'm pretty picky about what words I wanna use and the message I wanna get across. For this song, everyone has things that worry or bother them. Stop Thinking About It is about letting those things go, learning how to adjust to new change, and realizing that you can't let certain memories or thoughts get to you… I'm really excited to show you guys the final product! I wanna thank Brett Whitte for producing it and Mats Sandahl for playing bass on it! Thank you Kevin Greene for making the video!
The video is shot along the Boston waterfront on a blue-skyed sunny day and boasts lovely images of the harbor and surrounding bridges. Pretty!
Download from iTunes, Download from Amazon
https://youtu.be/WePoUvx0wxg