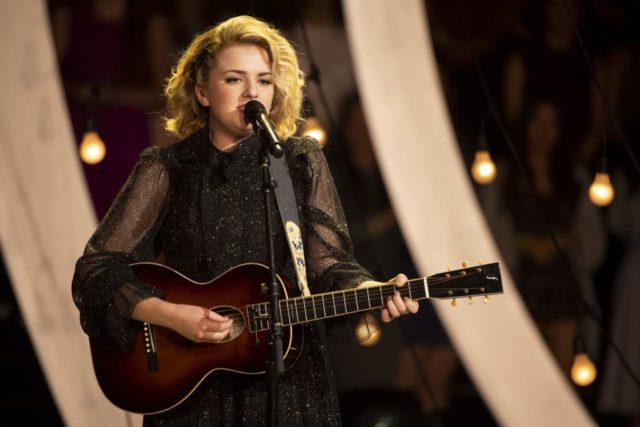 American Idol winner Maddie Poppe has a gig right before she heads out on tour with the Top 7. On July 4th, she'll be headlining The Rose Bowl's 92nd annual AmericaFest™ event. The event, which takes place in Pasadena, California, will combine live music along with the largest display of fireworks on the West Coast.
Also performing at AmericaFest™ will be Michael Knight, the world's "premiere" Michael Jackson tribute artist and TNT Freestyle which features death-defying motorcycle stunts.
The evening will be capped off with a fireworks display by the nation's largest fireworks event producer, PyroSpectaculars by Souza. AmericaFest™ is largest 4th of July pyrotechnics event on the West Coast of the United States and features more than a ton of explosives. Hundreds of colorful shells will light the night sky while patriotic music choreographed to the fireworks display will celebrate our nation's independence.
"As always, the Rose Bowl AmericaFest™ celebration will feature the largest fireworks display in the western United States," said Darryl Dunn, Rose Bowl general manager. "This year's show will be even more entertaining with an American Idol winner as well as our time-tested fan favorites!"
Sounds like fun! And then a few days later, on July 11, Maddie, the American Idol Top 7 and season 8 winner Kris Allen head out on the American Idol Live tour, which begins in Redding, California. Maddie won't have very far to travel after the big gig, which will only be a minor interruption of tour rehearsals. 
For more information on AmericaFest™, visit www.rosebowlamericafest.com.
It's shaping up to be a busy busy summer for our Idol champ.