Leroy Wells whose memorable American Idol season 4 audition went viral in 2005 is responsible for a shooting in a recording studio in Mobile, Alabama over the weekend, reports FOX 10.
According to investigators, Wells was recording music at Kingdom Enterprises Sunday night when he opened fire on the victims, who showed up at the studio. He hit two men while they were still standing outside of the location.
The victims were driven to the hospital in private vehicles and treated for non-life threatening wounds.
Wells surrendered to jail Wednesday night.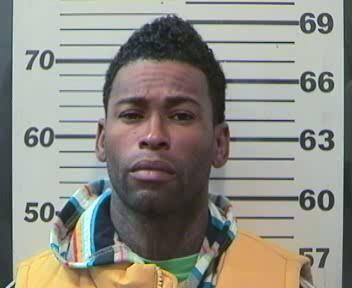 It's not Wells first brush for the law
It's not Wells first brush for the law. When he appeared on American Idol in 2005 with his infamous "Can You Dig It?" audition, he watched himself from jail after police accused him of shooting a man.
Later that same year he was charged with attempted murder. Police alleged he shot a man outside a Grand Bay convenience store in 2004. Before he went to trial, Wells pleaded guilty to a lesser charge of assault.
Wells made another appearance on American Idol in 2014 and ran into more legal trouble later that year. He was sentenced to 46 months in prison for illegal possession of a firearm.
At the time, FOX 10 made a big deal of Wells return to American Idol on season 13. But his appearance must have been fleeting. A search of his name on the website turned up no evidence of a 2014 audition. He also auditioned for X Factor USA.
Around that time, he posted on social media and apparently switched to gospel music after finding God. "I'm doing everything now for Jesus Christ," Well told the studio 10 reporter. Becoming a changed man appears to be the thrust of Wells' 2014 re-emergence. 
"It's just ridiculous," said judge Simon Cowell
Wells 2005 audition became instantly well known for his "Can You Dig It" catch phrase, which he repeated over and over again, among other incomprehensible phrases. Note the guest judge, Gene Simmons from KISS. "THis is for TV, and this is for your mommy and daddy," Wells said, taking his "crunk" teeth out. "It's just ridiculous," said judge Simon Cowell.