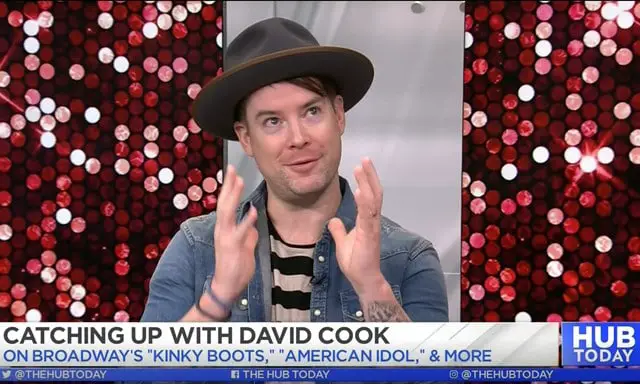 Much to the delight of his fans everywhere, David Cook has returned to the lead role of Charlie Price in the Broadway musical Kinky Boots.
As David explained when he sat down on Tuesday with the hosts on the New England afternoon talk show, The Hub, his five week stint in the spring was just not enough. "Right at the end I started to feel like I found a pocket with Charlie, and was able to explore some things," David explained, "and then it was like, OK time to go!" he added, "To get to come back and really continue to try to build my version of Charlie has been great."
The American Idol season 7 winner also talked about the acoustic tour to support his latest EP Chromance that is scheduled to kick off this fall.
For tickets to all of David's upcoming events, check out his official website for tickets. See David Cook in Kinky Boots through September 9. The acoustic tour begins on October 25 in his home turf, St. Louis, Missouri.
Watch David Cook on The Hub below.