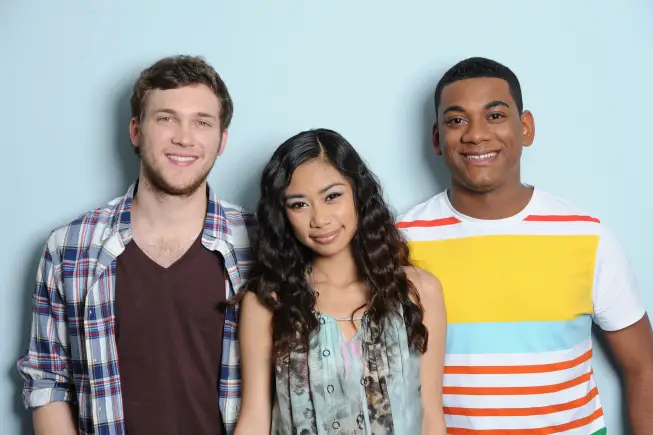 The American Idol Top 3, Phillip Phillips, Jessica Sanchez and Joshua Ledet will be heading home to film their hometown visits this weekend. During their visit they will learn the name of the songs chosen for them by Jimmy Iovine and the judges.
Each contestant will sing 3 songs on next Wednesday's performance show: Jimmy's Choice, Judges Choice and Their Choice.
The home town visits will air on Thursday's results show.  The episode will also feature Adam Lambert singing his latest single "Never Close Our Eyes" and Lisa Marie Presley performing "You Ain't Seen Nothin' Yet," from her new album "Storm & Grace,"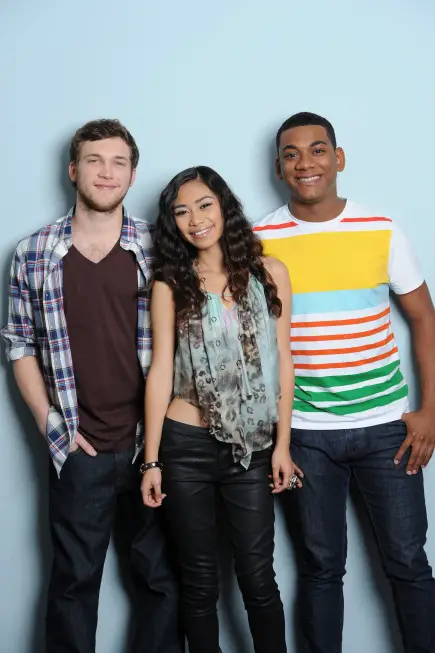 Read the official press release, including quotes from the finalists about what they are looking forward to when they head home:
Tonight, Joshua Ledet, Phillip Phillips and Jessica Sanchez were named the Top Three AMERICAN IDOL finalists. One of them will be crowned the next AMERICAN IDOL, but not before all three travel back to their hometowns, to see family, friends and fans. After America cast a season-high 70 million votes for their favorite finalists, it also was revealed that Hollie Cavanagh had received the fewest number of votes and was eliminated from the competition.
With only two performance shows left in the season, tune in next week, Wednesday, May 16 (8:00-10:00 PM ET live/PT tape-delayed), when the Top Three return to their hometowns and find out what songs the judges and Jimmy Iovine have chosen for them to perform. Each finalist will sing three songs: "Judges' Choice"; "Jimmy's Choice"; and "Their Choice."
Don't miss the live results show the following night, Thursday, May 17 (8:00-9:00 PM ET live/PT tape-delayed), when host Ryan Seacrest will announce the Top Two finalists who battle it out in the Grand Finale. In addition, Lisa Marie Presley will perform "You Ain't Seen Nothin' Yet," from her new album "Storm & Grace," and Season Eight runner-up Adam Lambert performs his new song, "Never Close Our Eyes."
As the Top Three prepare to return to their hometowns, here's what they're looking forward to:
JOSHUA: "Performing at the Burton Coliseum. I'm excited to see it filled with my friends and family!"
JESSICA: "I'm excited to see my friends and family and I want to visit Eastlake Middle School. I love my fans in San Diego so much. I want to give them all kisses!"
PHILLIP: "There are so many things I am looking forward to – seeing my family, jamming out with the guys, chicken and cheese nachos and homemade chicken pot pie!"