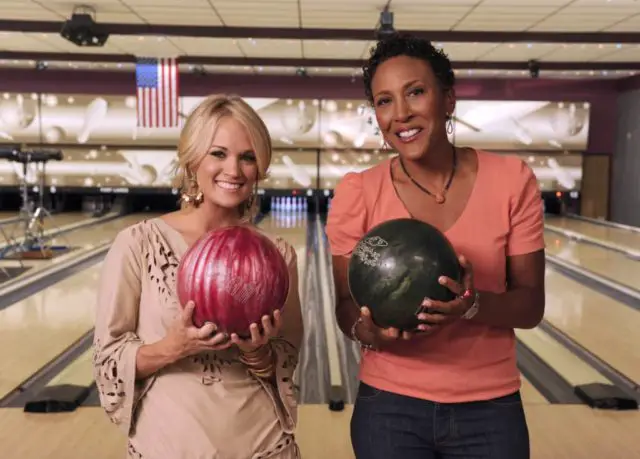 Ahead of the CMA Awards which will air on ABC Wednesday (Nov 14) the network aired a news special featuring Robin Roberts interviewing some of the biggest stars in country music.
The Sunday night special (Nov 11) included several American Idol stars including season 4 winner Carrie Underwood and judge Luke Bryan. Additionally, the special also aired a segment on American Idol and country music which featured Carrie and her fellow country music alums Kellie Pickler, Scotty McCreery and more.  
The CMA Awards air Wednesday November 14 at 8 PM. Carrie Underwood and Brad Paisley host. American Idol returns to ABC in early 2019. 
Watch Carrie Underwood, Kellie Pickler, Scotty McCreery talk about their time on American Idol and the impact the show has had on their careers.  Plus, host Ryan Seacrest and judge Luke Bryan share their thoughts on the legendary competitive reality show. 
Robin Roberts interviewed Carrie Underwood in her hometown of Checotah Oklahoma, which included a trip to the singer's old high school. The segment offers a look at Carrie's life since she won Idol in 2004, including career highlights and family life with husband Mike Fisher, son Isaiah, and a baby on the way.