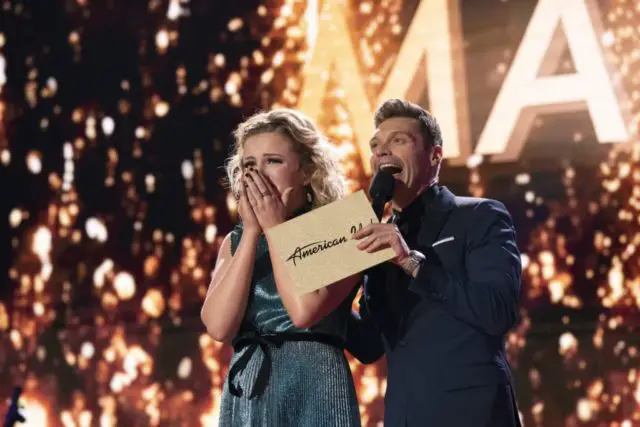 Google labs has released their year end trend lists for 2018. Here are a few lists pertinent to what we cover on the blog. Click this link for more. 
Surprisingly, American Idol is the No. 1 trending Reality TV show for the year. America's Got Talent is No. 3 and The Voice rounds out the list at No. 10. Perhaps Idol returning to TV after a year-long hiatus boosted the show's Google searches.
Reality stars make up the Top 3 on the country music chart. Of course Carrie Underwood was the most searched country artist on Google. The American Idol season 4 winner had a dramatic year.  She endured a bad fall that resulted in surgery and 40+ stitches to her face. She announced that she was pregnant, but also that it came after suffering three miscarriages in the past year. Additionally, she hosted the CMAs and also released an album. The Voice and American Idol judges, Blake Shelton and Luke Bryan, sit in the No. 2 and 3 spots respectively. 
And on the rock chart, Queen rules. Fans were likely searching for information about the long awaited Queen biopic, Bohemian Rhapsody, released this year. The band also embarked on a  successful tour and Las Vegas residency this past year, featuring American Idol alum Adam Lambert fronting the band. 
Reality TV
American Idol
Big Brother
America's Got Talent
The Bachelorette
The Bachelor
Survivor
The Amazing Race
Celebrity Big Brother
Master Chef
The Voice
Country Music
Carrie Underwood
Blake Shelton
Luke Bryan
Chris Stapleton
Miranda Lambert
Willie Nelson
Shania Twain
Jason Aldean
Kenny Chesney
Keith Urban
Rock Music
Queen
Elton John
Paul McCartney
Marilyn Manson
Stevie Nicks
Lynyrd Skynyrd
John Mayer 
Kid Rock
Neil Diamond
Linkin Park
Pop Music
Demi Lovato
Ariana Grande
Fergie
Billie Eilish
Bobby Brown