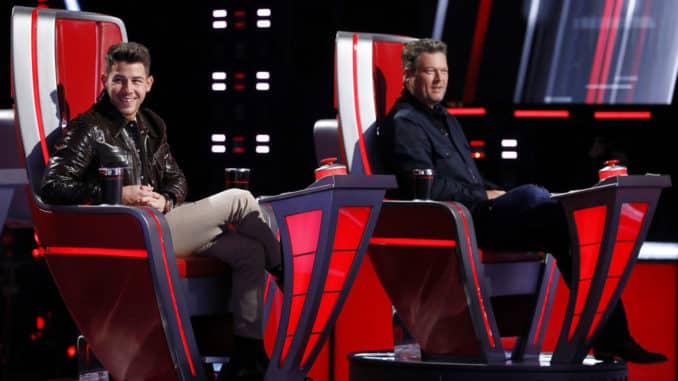 The preliminary numbers for Monday night ratings are in, and amid March Madness, it's not pretty for either The Voice or American Idol.
Between the two shows, The Voice won the night with an 0.8 rating in the key 18-49 demo and 5.9 million viewers overall. However, it's important to note that the first hour, the final Blind Auditions, earned 0.9 rating in the key demo and 6.8 million viewers. The Voice second hour featured a clip show, and unsurprisingly the ratings dropped to a 0.7 in the key demo and 5 million viewers overall.
The first Monday of the 2021 season for American Idol garnered a 0.7 rating in the key demo and 4.8 million viewers overall. The numbers for both shows appear to be franchise lows (although The Voice fall 2020 season dipped to a 0.8 ratings low for a Monday night and a 0.7 on Tuesdays. The two night finale earned a 0.9  rating.
But even The Masked Singer only pulled in a 1.2 rating in the key demo for its most recent Wednesday episode. For comparison, the second episode of The Masked Singer season 4 last fall earned a 1.6 in the key demo. 
The March Madness college basketball tournament led CBS to a big win in both key demo ratings and overall viewers. It's live television, and the numbers will change, but CBS' coverage peaked in the 8 o'clock hour, with a 1.5 in the key demo, and 6.2 mil overall viewers.
It's also worth noting that these shows have withstood competition from big sporting events and major television events in the past. Will the ratings for both American Idol and The Voice improve in April? Don't be surprised if these numbers remain the average for the rest of the season.
More ratings at Showbuzz Daily