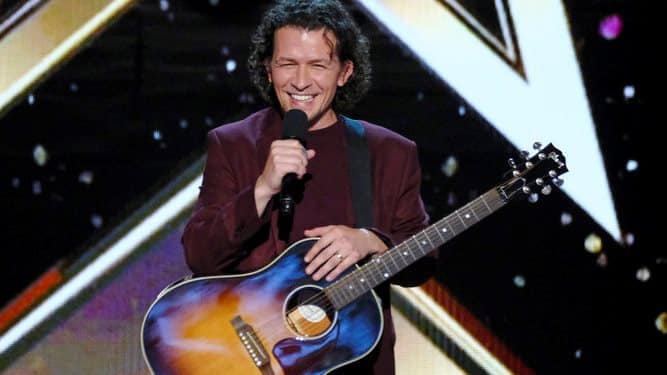 Singer Michael Grimm won America's Got Talent season 5 in 2010. With his "soulful voice and earthy southern manner," according to NBCs press release, he "charmed millions of viewers" on the America's Got Talent stage. Michael headlined the first ever America's Got Talent tour and is currently headlining a show in Las Vegas.
Now, the singer is hoping to win the title again when he performs the Etta James classic "I'd Rather Go Blind" on the third week of America's Got Talent: The Champions auditions.
AGT: The Champions Week 3 Spoilers (Michael Grimm, V Unbeatable)
Michael's original backstory revealed his desire to use the 1 million dollar prize money to replace the house his grandparents lost in Hurricane Katrina. Of course, with AGT winnings broken up into an annuity paid out over many years, that might have been a challenge! Still, he did eventually build them a brand new home.
In his video package, Michael describes beating 10 year old opera singer, Jackie Evancho. "In my mind, she had already won," he says. "I knew they were going to announce her name." Cut to Michael's TOTALLY SHOCKED FACE as host Nick Cannon declares him the winner. If I remember correctly: Fans were not as shocked at the time.
Also, he shares in his package that sudden fame was a challenge. "It was scary," he says. "I just kind of took a step back and let fame pass me by." Now, years later, Michael wishes he had done a better job facing his success.
America's Got Talent: The Champions airs on NBC Monday at 8 pm ET/PT.
Watch Michael Grimm sing Etta James' "I'd Rather Go Blind" below.
https://youtu.be/-G4cdxGUbIo