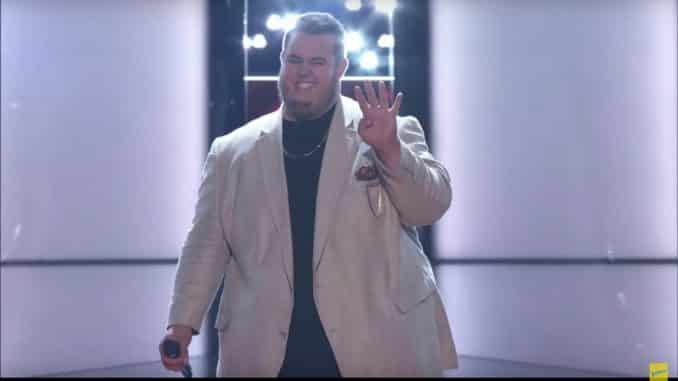 The Voice season 17 Blind Auditions 2 features a soulful performance of Chris Stapleton's Tennessee Whiskey from hopeful Shane Q.
The coaches are so impressed with the Sacramento, Calif. native, that all four hit their buttons. Gwen Stefani turns first, and is so excited, she mistakenly recalls his hometown as San Francisco. "They're both in California!" Shane says, being polite.
John Legend notes Shane's "gospel flavor," while Blake Shelton, rather bizzardly, goes on to recite a hyperbolic review from God-knows-where, hyping his skills as a coach. It reads like it was written by Blake's publicist. Maybe it was! "That's a lot of arrogance from somebody that just lost The Voice," snarks John, who happens to be the reigning winner of the show 
Kelly Clarkson appreciates that he didn't categorize himself. "I love going in and out of genres," she says, explaining why she believes she'd be good for him as a coach "You're going to be in the finale," she declares.
Which team will Shane Q choose? Find out tonight (Sept 24) when The Voice Blind Auditions 2 airs at 8 PM ET/PT on NBC.
Watch Shane Q perform Tennessee Whiskey by Chris Stapleton