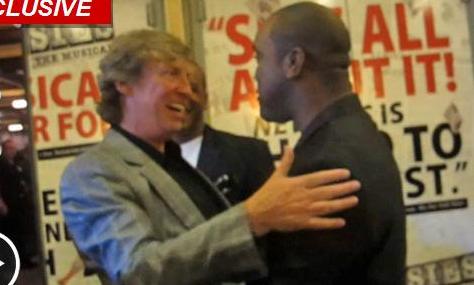 Check out the Brittenum twins kissing American Idol producer, Nigel Lythgoe's, butt at a Broadway theater in NYC, just months before taking part in a lawsuit against the show that gave them exposure.
After the twins make a beeline for Nigel, they hug and thank him for giving them their start. Of course, the entire time they are aware of the TMZ cameras recording the scene.
Read More
American Idol Accused of Racism by 9 Black Ex-Contestants (UPDATED)
Season 10 Alum, Jacob Lusk, Defends American Idol Against Charges of Racism
Taylor Hicks, Melinda Doolittle, Casey Abrams – Idol Not Racist
The Brittenum twins: Still famewhores after all these years.
Via TMZ