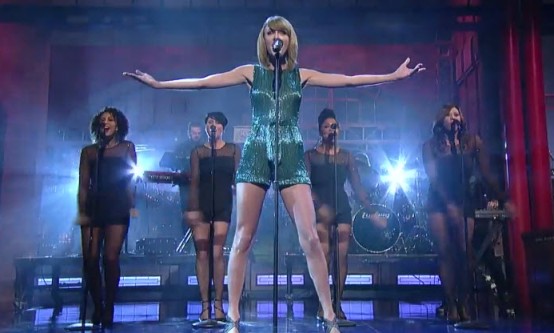 When pop superstar, Taylor Swift, dropped her 5th studio album, 1989 last week, one place you couldn't find it was on streaming services like Spotify. Now the singer has pulled her ENTIRE catalog off the streaming service and the company has released a statement. Although it's tongue in cheek, Spotify is obviously not happy with the loss in revenue.
We love Taylor Swift, and our more than 40 million users love her even more – nearly 16 million of them have played her songs in the last 30 days, and she's on over 19 million playlists.

We hope she'll change her mind and join us in building a new music economy that works for everyone. We believe fans should be able to listen to music wherever and whenever they want, and that artists have an absolute right to be paid for their work and protected from piracy. That's why we pay nearly 70% of our revenue back to the music community.

PS – Taylor, we were both young when we first saw you, but now there's more than 40 million of us who want you to stay, stay, stay. It's a love story, baby, just say, Yes.
So what do you think of that? Artists complain that they don't make much money from streams–not compared to CD or even digital download sales. It's probably a grab for more back catalogue sales. New fans who would have checked out her old music on streaming services may now decide to download or buy the CD instead.
Released last week, Taylor's 1989 is predicted to sell over 1.3 million copies in its first week when the Nielsen Soundscan numbers are released on Wednesday. With those sales, the album could surpass the one-week sales record for an album by a woman, set by the debut of Britney Spears' Oops! … I Did It Again in 2000 at 1.319 million. It would also earn the largest sales week for any album since 2002, when Eminem's The Eminem Show sold 1.322 million its first full week out.
UPDATE: A Spotify source tells Buzzfeed that they were completely blindsided by Taylor's move. They were given the heads up early last week, and received a formal letter to remove Taylor's catalog on Thursday.
This morning, the singer also announced her world tour which begins in Louisiana on May 20, 2015.
In the meantime, you can watch Taylor advise the coaches' teams on The Voice tonight, when the last episode of the Knockout Rounds airs at 8/7c PM on NBC.