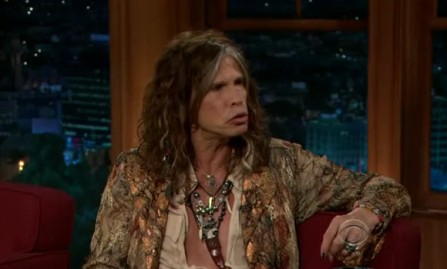 Steven Tyler has never met Simon Cowell, but thought he was mean the first time he watched him on Idol.
He didn't want to take the Idol job at first, because he thought artists should do, and fail in the clubs. But he wonders where Jessica Sanchez gets her voice. Just going through the gauntlet of Idol is an education in itself.
They also talked about golf, music, the new Aerosmith album and at the end, Steven won the Golden Harmonica!
http://youtu.be/r8feArMimug