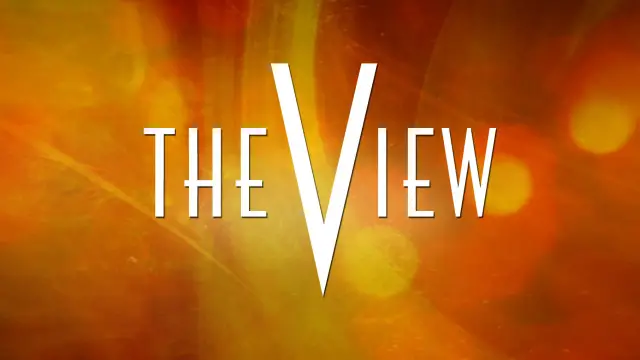 ABC has made the new The View cast official. Joy Behar is returning. So is Sherri Shepherd, but in a limited capacity.  Nicolle Wallace was asked to contribute next season, but reportedly she declined. Read an excerpt from the ABC press release below:
Joy Behar, Candace Cameron Bure and Paula Faris named Co-hosts as the Countdown Begins to Season 19 of The View.
ABC's The View is ramping up for a season unlike any other with more opinions and new points of view when the talk show returns on TUESDAY, SEPTEMBER 8 for Season 19. Joy Behar, celebrated performer and original co-host of "The View," actress Candace Cameron Bure, known to television audiences for decades on the enormously successful "Full House," and Paula Faris, "Good Morning America Weekend" co-anchor, join moderator Whoopi Goldberg, Raven-Symoné and Michelle Collins as co-hosts.
"As The View embarks on a remarkable 19th season, I am extremely proud to see the legacy of smart and diverse women engaging in entertaining and thought-provoking conversation continue," said Barbara Walters, creator and executive producer.
Daytime Emmy® Award-winner Behar returns to co-host The View. She is one of the most-beloved personalities in the talk show's history having co-hosted for seasons 1-16. While equally at ease performing standup comedy or interviewing politicians and celebrities, Behar brings honesty, humor, irreverence, with an authentic and intelligent point of view on every topic.
"Just when I thought I was out, they pulled me back in," said Behar. "Plus, Steve was getting tired of applauding every time I gave my opinion. But I'm happy to be back home. And I'm looking forward to sticking my two cents into the hot topics, especially now that Hillary and the Donald are in the spotlight."
Cameron Bure is an actress, producer, New York Times'bestselling author and inspirational speaker. She is a devoted wife and mother of three, who is outspoken and passionate about her faith and her family.
"I am thrilled to be joining The View as a regular co-host this fall," said Cameron Bure. "I am honored to be a new addition to such a strong group of bright and opinionated women, and I look forward to sharing this exciting journey with viewers new and old."
Faris, mother of three children ages seven, six and one, was named co-anchor for the weekend edition of Good Morning America in 2014 and has been an ABC News correspondent since 2012.
"I'm humbled and excited to have not one, but two dream jobs — 'Good Morning America' and 'The View'," said Faris. "What I love about the 'The View' is that no topic is off the table and every viewer can feel like they have a voice on the show. I can't wait to connect with the audience in a new way as I take a seat alongside this exceptional group of women."
This fall The View will air live five days a week, delivering a smart and fresh take on topics important to viewers. Plus, The View welcomes a new team of contributors on politics, style, food, culture, beauty and wellness and the return of fan favorite Sherri Shepherd. Padma Lakshmi, Stacy London, Ana Navarro and Molly Sims lead a versatile line-up who will make regular appearances on the show.
As previously announced, Sarah de la O has been tapped to direct The View, marking the first time in the show's history that a female director has taken the helm behind-the-scenes. Brian Teta has been appointed co-executive producer.