Tonight, the Amazing Race airs on CBS at 8 pm. Catch Celebrity Apprentice on NBC at 9 pm.
Adam Lambert to Perform at Gay Pride Miami Beach Event – Arriving in style to make a special announcement, Adam Lambert held a press conference revealing that he'll perform a special concert as part of Gay Pride in Miami Beach on Sunday (April 14). The "Whataya Want From Me" singer wore a black button-down shirt, black pants, and matching sandals with his aviator sunglasses. – See the photos at Celebrity-Gossip
Miami Beach Gay Pride FULL Interview with Adam Lambert
Kelly Clarkson, even in the rain, draws hundreds to the opening of a Microsoft store in Beachwood – BEACHWOOD, Ohio — The grand opening of a Microsoft store gathered upwards of 700 people, including some who camped overnight, standing enthusiastically in a cold rain outside Beachwood Place on Saturday evening. – read more at Cleveland.com
American Idol alums Elliott Yamin and Justin Guarini at the National Cherry Blossom Festival in DC.
Justin uploaded this photo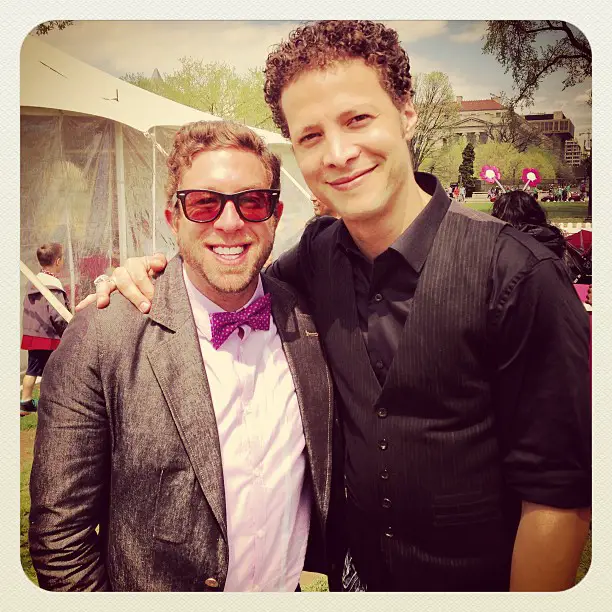 Haley Reinhart Having Fun in Japan
Haley Reinhart performed a concert in Okinawa. She uploaded this photo of herself doing some crazy touristy thing with Pirates. Who doesn't love pirates?