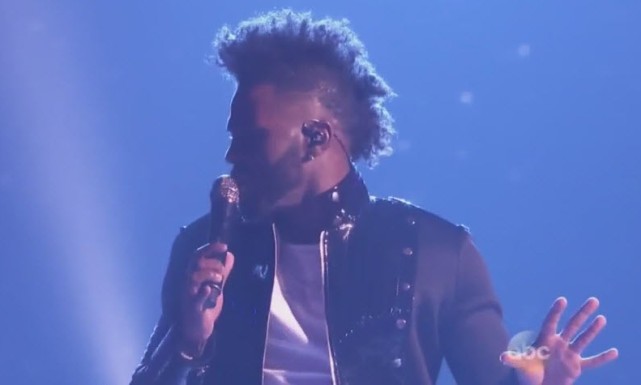 Thursday night the ABC six episode series "Greatest Hits" premiered with musical performances from the years 1980-1985. Between cheesy bits like an interview with the guy who starred as the out of shape dude in Olivia Newton-John's "Let's Get Physical" video, to a hokey performance from Ray Parker Jr. reprising the Ghostbusters theme, the episode mostly comprised of singers of yore dragged from the crypt to relive better days.
Sorry, that's mean. But there was something about "Greatest Hits" that made me a little sad rather than nostalgic. I was expecting more performances from current artists putting their own twist on the oldies. As it stood, there was Jason Derulo paying homage to Michael Jackson and the ever ubiquitous Pitbull inviting REO Speedwagon to perform the song he yoinked from their "Take it On The Run," "Messing Around." Not that the band is complaining AT ALL about getting paid while earning a few precious minutes of relevancy. It's all good!
Other performances included Kenny Loggins show opener, "Footloose," Kim Carnes show closer, "Bette Davis Eyes," and one of my favorites, Rick Springfield reprising the catchy power pop smash, "Jessie's Girl." Unlike the rest of the bits that happily waxed nostalgic for the era, Rick's video package veered to the sentimental. The singer and General Hospital actor choked up as he recalled his father's passing just as "Jessie's Girl" climbed the charts.
Oddly, the episodes are scheduled out of order. Next week features songs from the 1995-2000 era, and then we're back to the late 80's and so on through the aughts.
Check out pop singer and SYTYCD judge, Jason Derulo, performing "Human Nature" by Michael Jackson.