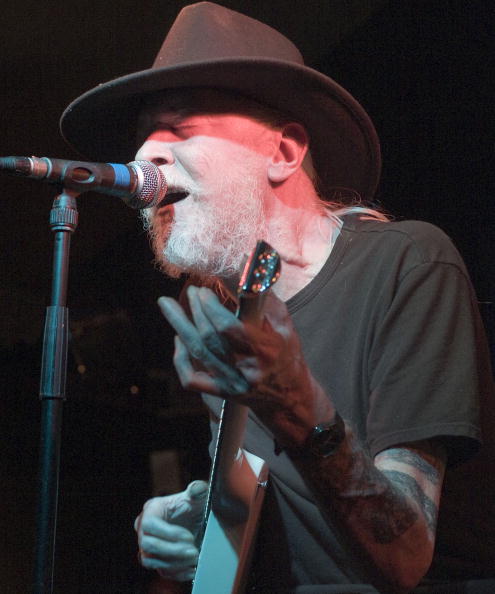 Blues-rock guitar legend Johnny Winter has died at age 70. Winters was staying at a hotel in a Zurich hotel room, where he and his band were touring. The cause of death has not been revealed.
Winter had quite a life. Both he and his younger brother Edgar were born with albinism, and when both Winter brothers became stars, they may have been the world's two most famous albinos. Both came from Beaumont, Texas, and both were musical wunderkinds, playing Everly Brothers songs on local kids' TV. At 15, Johnny formed Johnny And The Jammers, his first band. In 1968, he released his first solo album, The Progressive Blues Experiment, and later that year, he signed with Columbia. The label gave him a $600,000 advance, which was reportedly, at the time, the biggest advance in music-business history.

Edgar played in Johnny's band on his early records, before he went solo and became an even bigger star than his older brother. But Johnny stayed busy. He had an affair with Janis Joplin and played Madison Square Garden with her. He helped establish classic-rock lifer Rick Derringer, recording Derringer's signature hit "Rock And Roll, Hootchie Koo" with him. He produced three late-'70s comeback albums for blues hero Muddy Waters, and all three of those albums won Grammys and proved to be the most commercially successful of Waters's career.
The musician also overcame heroin addiction. You can read the rest of the obit at Pitchfork
Johnny was an amazing guitar player.  I also had no idea what an albino was until Johnny and Edgar winter.
From his 70's hey day, watch Johnny rip it up on "Rock n Roll Hoochie Coo" on the Don Kirshner's Rock Concert: