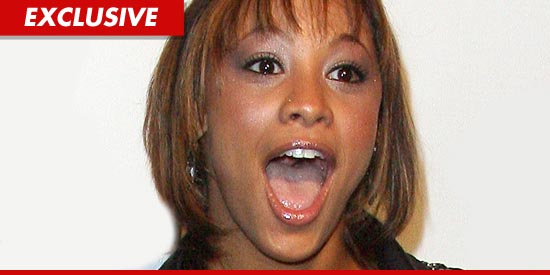 You remember Asia'h? Two days before her Season 7 audition, her Dad was killed in a car wreck. Yeah. I know. (Via TMZ)
Asia'h was cut at Top 16.
Former "American Idol" finalist Asia'h Epperson is currently recovering from a bad car accident in which she suffered multiple broken bones … including her jaw and 9 ribs … TMZ has learned.
Multiple people close to Asia'h tell us … the Season 7 semi-finalist has been hospitalized in L.A. ever since the wreck on Wednesday.
We're told Asia'h broke her jaw, pelvis, 9 ribs, and multiple vertebrae. We're told she also suffered injuries to her spleen, lung and kidney.
A rep for Asia'h tells us the singer's family is by her side.
Asia'h got to the final 16 during her run in 2008 … the same year David Cook won the competition.
Get well soon, Asia'h