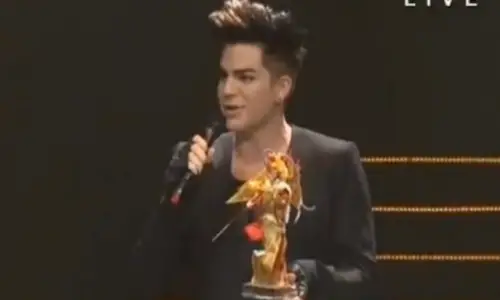 American Idol alum, Adam Lambert, attended the 2013 17th Channel V Chinese Music Awards In Macau where he picked up an award for Favorite International Artist.
In his acceptance speech, Adam thanked his fans for making the prize possible, "Thank you so much to Channel V and to you guys here, and to my fans out here."
"I'm so glad to be here in Macau and I'm so glad to be performing for you in a little bit. Thank you, I love you!"
Later, Adam performed "Trespassing" and "Naked Love" from his 2012 album, Trespassing.
Adam accepts his award
Adam Performs "Trespassing" and "Naked Love"