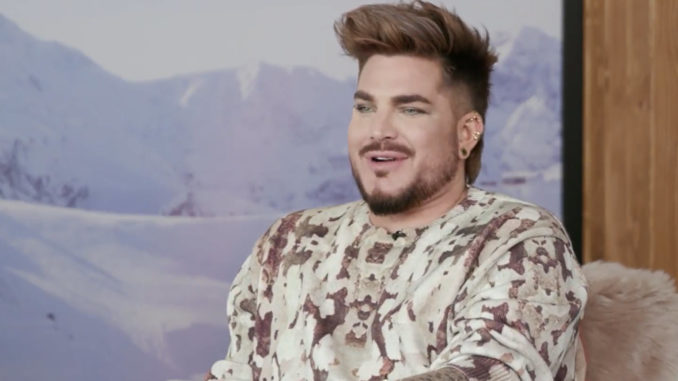 Adam Lambert finished American Idol season 8 in second place behind winner Kris Allen in 2009. This, despite capturing a ton of press attention, and dazzling the judges and fans alike with big bold covers of Queen, Tears for Fears and more.
The singer and Queen frontman is at the Sundance film festival promoting the 70's era drama, Fairyland, directed by Sofia Coppola, about a gay bohemian father living in San Francisco.
That's the thing though…it was 10 years ago
When speaking at the Variety Studio podcast, Adam was asked if he believed that homophobia cost him the American Idol win. "Who knows!" he answered, "Probably!" But he added, "But that's the thing though, it was 10 years ago."
Adam moves quickly to bring the subject back to the movie. He points out that although Fairyand takes place in the 70s, "…there are so many ideas in it that are current. LGBTQ people are under attack again by the conservative part of our country, just as they were in the 70s."
Considering how the political right wing has been demonizing LGBTQ in terms of parenting and behavior around children, Adam celebrates that Fairyland depicts a healthy and loving relationship between a gay father and his daughter.
Adam clarifies his viral instagram comment about straight actors playing gay roles
Also the moderator asked Adam about his most recent headline. Earlier this week, the singer commented on an Instagram post from the Advocate magazine repeating the rumor that White Lotus star Theo James was eyeing "gay role" in a George Michael biopic. James is straight, which prompted Adam to comment, "Yay another straight man playing a gay icon."
Outlets found this bit newsworthy, for some reason! But then again, the actor, Scoot McNairy, who plays the gay father in Fairyland, is himself, a straight actor.
"I just want some equal opportunity"
Variety reports that Adam said he was mostly being sarcastic and that it would be "ridiculous" to claim that gay characters can only be played by gay actors.
"My actual comment was a straight actor playing a gay icon. I by no means think that gay characters can only be played by gay actors," Adam stated. "That would be ridiculous. Case in point: Scoot's brilliant performance in this film."
"I don't imagine anyone playing this part," Adam said. "As a queer person, so many doors have been closed for us for so long. It's a big step forward that these stories are being told, but I hope in the future you'd see an out actor also being able to tackle an out leading role. I just want some equal opportunity."