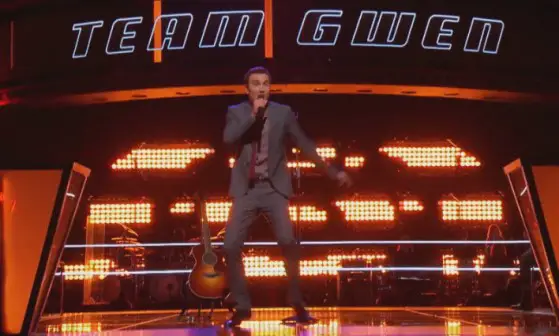 The Knockout Rounds continue on The Voice 7 tonight! Check out this preview of a Team Gwen Stefani battle between Troy Ritchie and Taylor John Williams.
Troy performs an engaging and spirited version of Outkast's "Hey Ya" complete with DANCING. I've said it before, I love this dude's verve. If he doesn't win the battle, I hope that he's at least stolen.
Also fighting for a spot on Team Gwen, is Taylor John Williams who performs the Gary Jules version of Tears for Fears "Mad World." Although this version of the song has been performed countless times on singing competitions ever since Adam Lambert stunned viewers on American Idol with his version, in 2009, The Voice singer does bring his own vocal interpretation to the proceedings.
Watch the preview between Troy Ritchie and Taylor John Williams below.