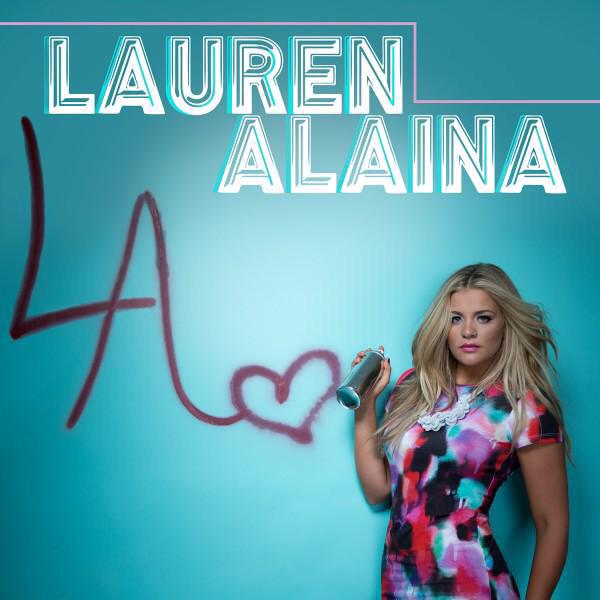 Lauren Alaina fans won't have to wait as long as they thought for new music. The American Idol 10 runner-up and Mercury Nashville/19/Interscope Records recording artist will release her self-titled EP on Oct. 2.  Currently the singer is finalizing her sophomore album, due out next year.
The first single, "Next Boyfriend," impacts radio Sept. 28 and is available on iTunes today. Check out "Next Boyfriend" right here, including audio and a live, acoustic version of the song.
Lauren co-wrote all tracks on the five-song EP including "History," a song Lauren recorded specifically for  ESPN as an exclusive promo track for its college football coverage this season. "History" is also used for each week's matchup. College football fans are reporting that the song is used extensively during the games.
Lauren Alaina EP Track Listing:
1. Road Less Traveled (Lauren Alaina, Jesse Frasure, Meghan Trainor)
2. Holding The Other (Lauren Alaina, Emily Weisband, Eric Olson)
3. Next Boyfriend (Lauren Alaina, Emily Weisband, Matt McVaney)
4. Painting Pillows (Lauren Alaina, Lindsay Jack Rimes, Alex Masters)
5. History (Lauren Alaina, Emily Weisband, Jesse Frasure)
Via MusicRow
Listen to Lauren Alaina's new song "Next Boyfriend" and watch her perform the song live for Country 97.1.
Next Boyfriend Vevo Single
Next Boyfriend Live Acoustic Performance