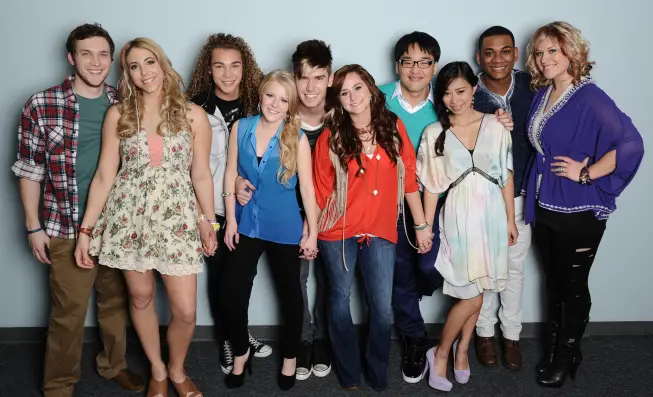 Here are my Billy Joel picks for the Top 10. What are yours?
Colton Dixon – "Only the Good Die Young"  j/k "She's Got a Way" – Make the ladies swoon Colton.
Deandre Brackensick –  "The River of Dreams" – Fun, upbeat, with a bit of a reggae but–right up Deandre's alley
Elise Testone –  "And So It Goes" – This is my favorite Billy Joel, so I give it to my favorite contestant. I think Elise would sing this beautifully.
Erika Van Pelt  – "Say Goodbye to Hollywood" – Billy wrote the song with Ronnie Spector in mind. Although, one would hope that it's not prophetic.
Heejun Han – "Just The Way You Are" – Please Heejun, pick something a wee bit upbeat?  "Just The Way You Are" could highlight his sweet side.
Hollie Cavanagh  – "Honesty" – I beat my brain, but could not find an uptempo song out of the Billy Joel catalog for Hollie.  This song, at least, is understated compared to the big ballads she favors.
Jessica Sanchez – "New York State of Mind" –  A big, big showstopper that Jessica will have no trouble killing. In a good way, of course.
Joshua Ledet –  "Baby Grand" – Billy sang this as a duet with Ray Charles. So, you know–perfect.
Phillip Phillips – "The Stranger" –  The song has a groove and a rock groove that will fit Phi's gravelly vocals nicely.
Skylar Laine – "Travelin' Prayer"  – A very early Joel tune with a country twang.  Skyler could kill it.